Please note: we have recently updated our content tab to a newer version.
All reports created before 20th September 2021 will show this version you are reading about now, however all new reports created from that date will show the new version of the Content Tab.
See the the link to the new Content tab article below.
This older version of the Content tab shows the most relevant content (based on shares), the most unique and used keywords and the most relevant form of content your audience has an interest in.
When you first get to this tab you will see a timeline of Hot content which is the most shared links. You will be able to see the most popular keywords, and most relevant formats (Links, Photos, Gifs, Video). You are then able to Hot posts – the social posts the audience has shared the most.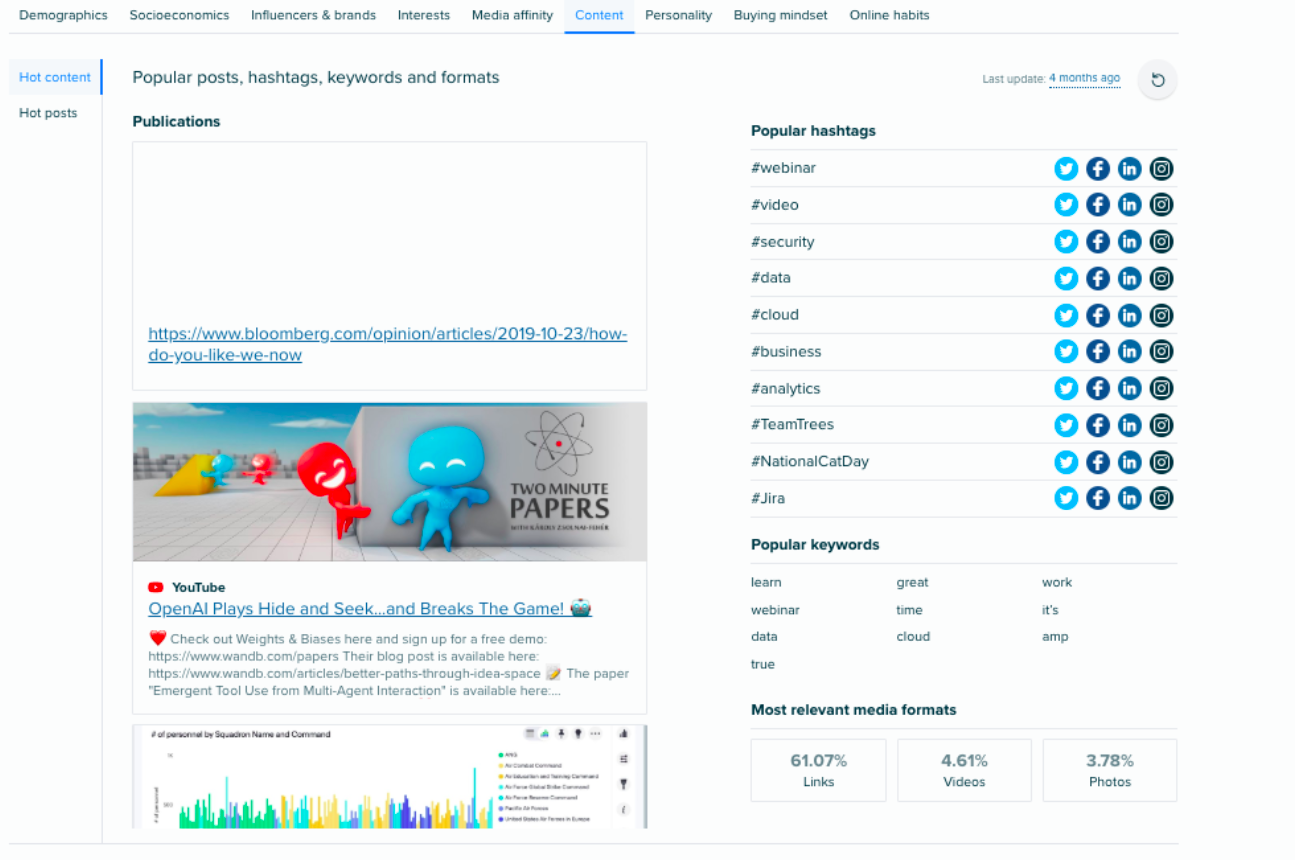 Any older reports created before the 20 Sep will have this view mentioned above, but will no longer be updated (cannot regenerate this content) - so we advise creating new reports to have the new updated version!
Please read more about the new version of the Content Tab here.