This article explains how, using Fifty + Audiense, you can push advertising directly to addressable audiences.
Note: The option to use Fifty + Audiense is only available for use to users with the Audience Insights plan, and is unavailable to users with a Free plan or a Twitter Marketing plan.
Who are Fifty + Audiense:
Audiense and Fifty offer a powerful combination of social data and the ability to make that data actionable, allowing marketers and brands to push their advertising directly to addressable audiences without the use of cookies or device IDs.
This integration will allow users of Audiense to migrate audiences & communities across into the Fifty Platform, and, from there, work with the data and media activation team to directly plan and buy media across multiple channels (Facebook, Twitter, Instagram, Spotify, Open Web, etc), or directly push data segments for activity into any DSP Google DV360, TheTradeDesk, avocet, xandr.
How it works:
Audiense will segment your audience into interconnected communities and send Twitter User Ids and the affinities for the segment that you want to be targeted to Fifty. Fifty is then able to create lookalikes from this. When provided with an audience or segment from our own platform, these lookalike audiences bridge the gap between audience intelligence personas and addressable audiences, making them ready to be used in digital advertising technology.
To be compliant with Twitter, when Fifty exports User Ids they must hydrate them to collect more data that can be plugged into DSPs. Fifty aggregates and optimises insights to be connected to DSPs. They create audiences that can be assigned to a Seat Id within the DSPs.
This can take 24-72 hours depending on the system.
The process:
Step 1: In order to request a segment, in the Media Affinity Tab, select Social & Display ads, and select 'Request connection to DSP'.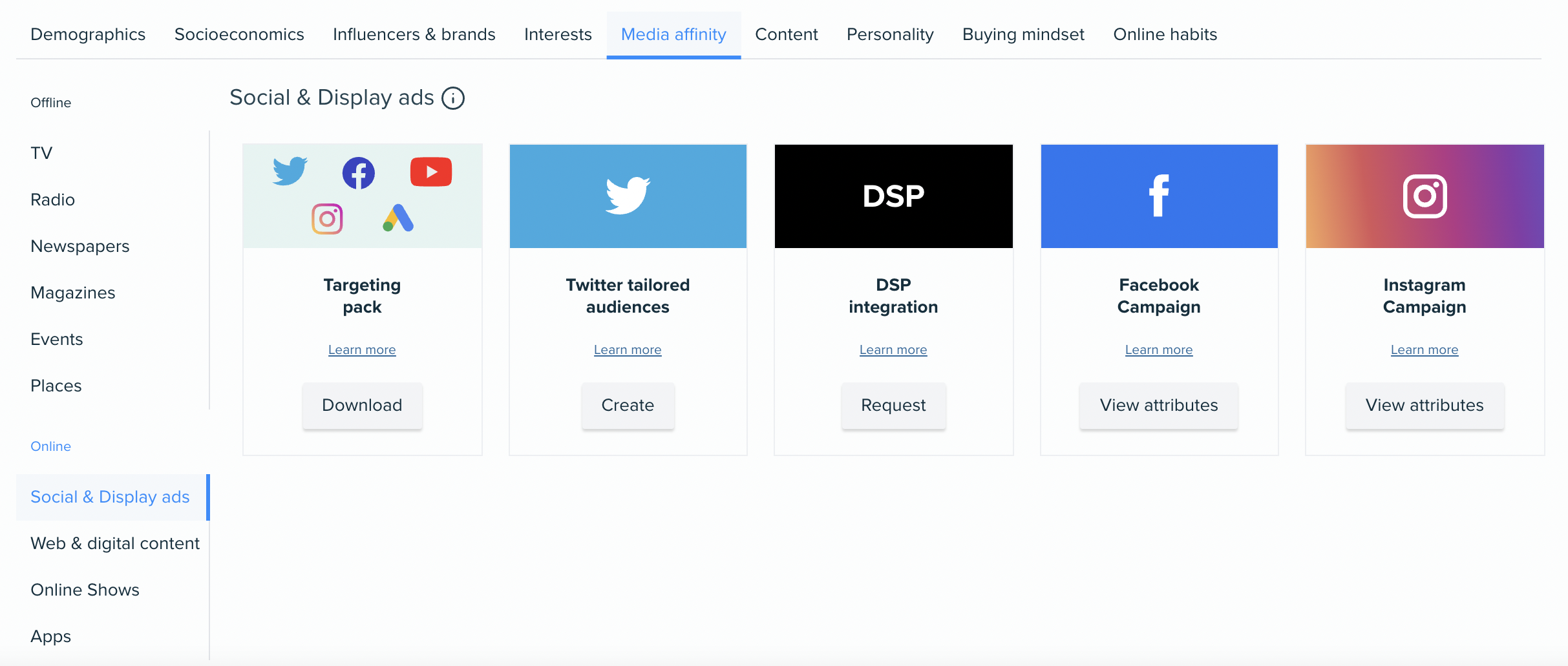 Step 2: A short Typeform will pop-up on your screen; fill in the details we need to process the request.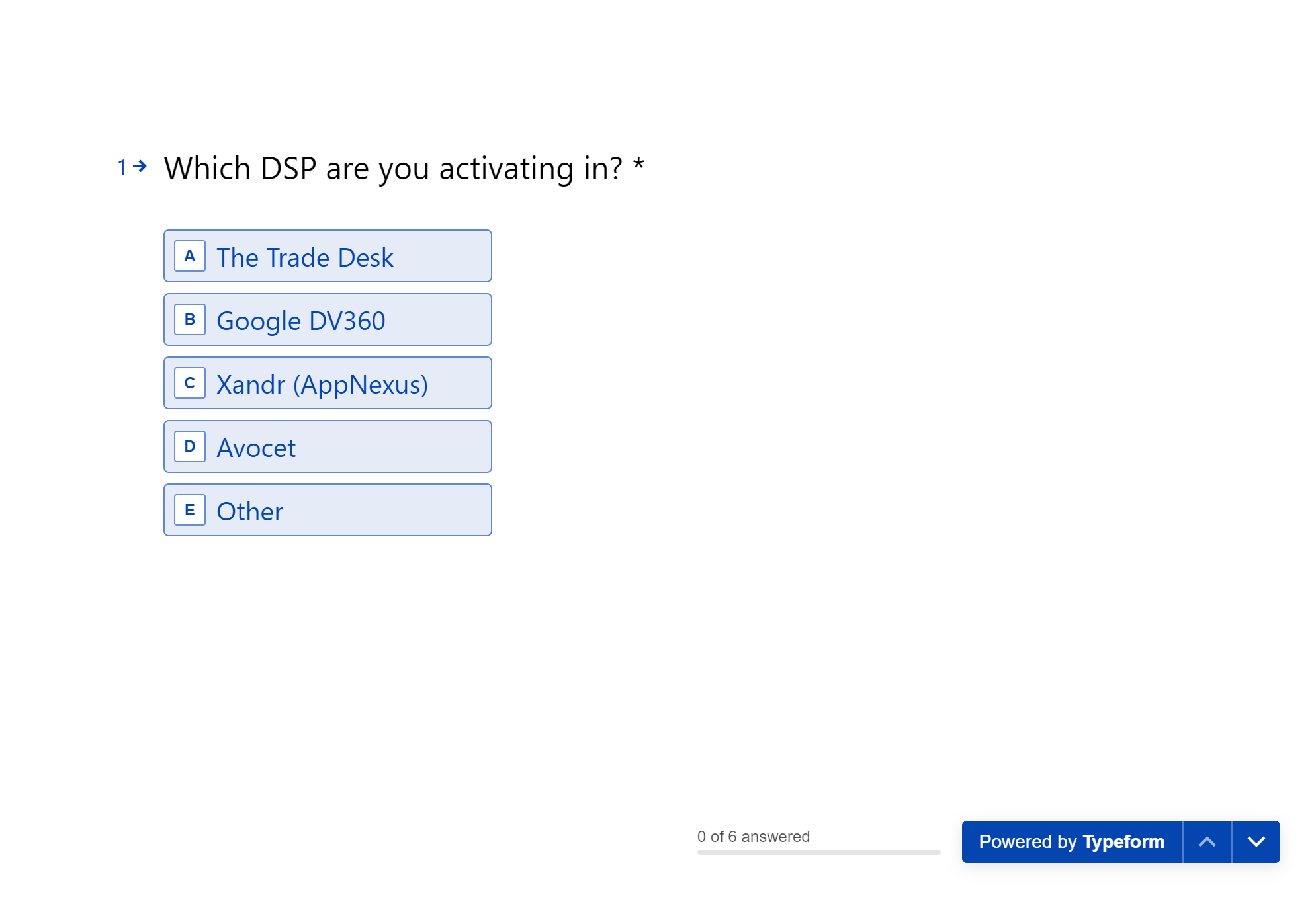 Step 3: Fifty.io onboard the segment into their system and create lookalikes. Just before doing this step, we will organize a 3rd party call with Fifty to clarify the process and confirm the details.

Step 4: Fifty.io creates the audiences in the selected DSP that can then be assigned to a Seat Id or to a Deal ID via PMP in these systems. This can take 24-72 hours to process depending on the system.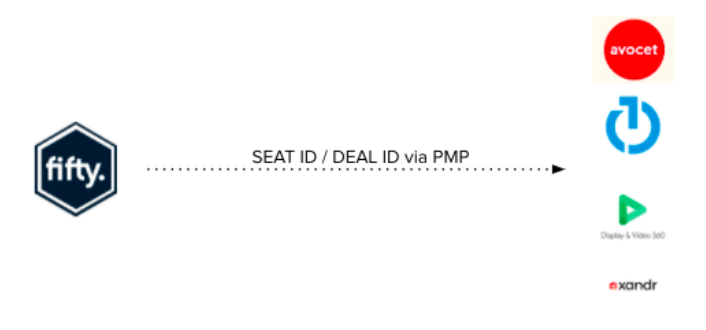 What is the cost?
This functionality is completely free however we do ask you to commit to testing the audience. The cost is part of the partner audience's "data cost" or "data fee" and would be included in the data fee that usually is a flat fee of around 1.5 per CMP. To understand more about how it works, you can read the following articles where Google refers to it as a data fee.
https://support.google.com/displayvideo/answer/3007271?hl=en
https://support.google.com/displayvideo/answer/7622449?hl=en
Feel free to send us an email to product@audiense.com or jump into the platform and request it!