Audiense Insights How-To´s
How to refresh content of content tab
The content shown in the content tab can easily be updated. Follow these steps to update it:
Go to the content tab

Click on the button located on "Popular Hashtags"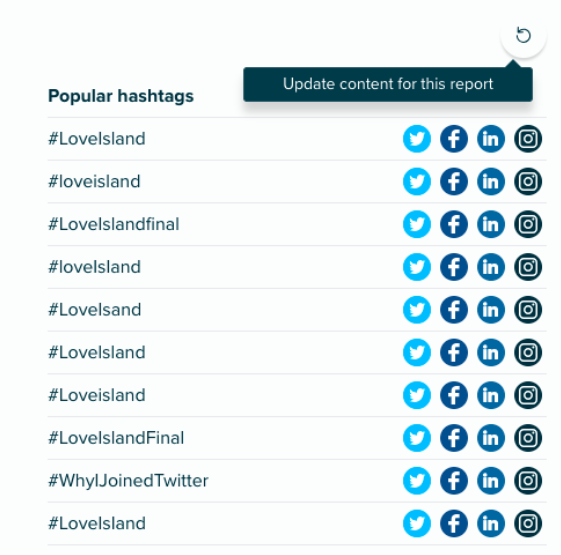 Click "yes" in the pop-up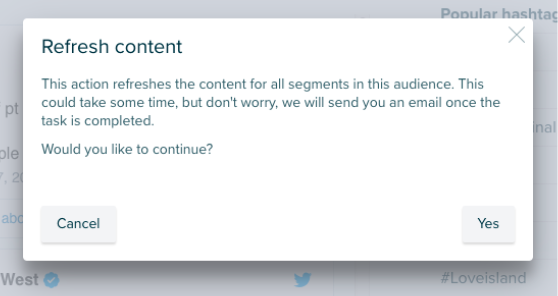 Wait until we generate the content. You will be notified in the application and by email.