In this article you see how a Search from Pulsar TRAC can be send to Audiense Insights for segmentation and extraction of audience and activation insights. All it takes is one click.
The Pulsar Platform offers three products: TRENDS, CORE and TRAC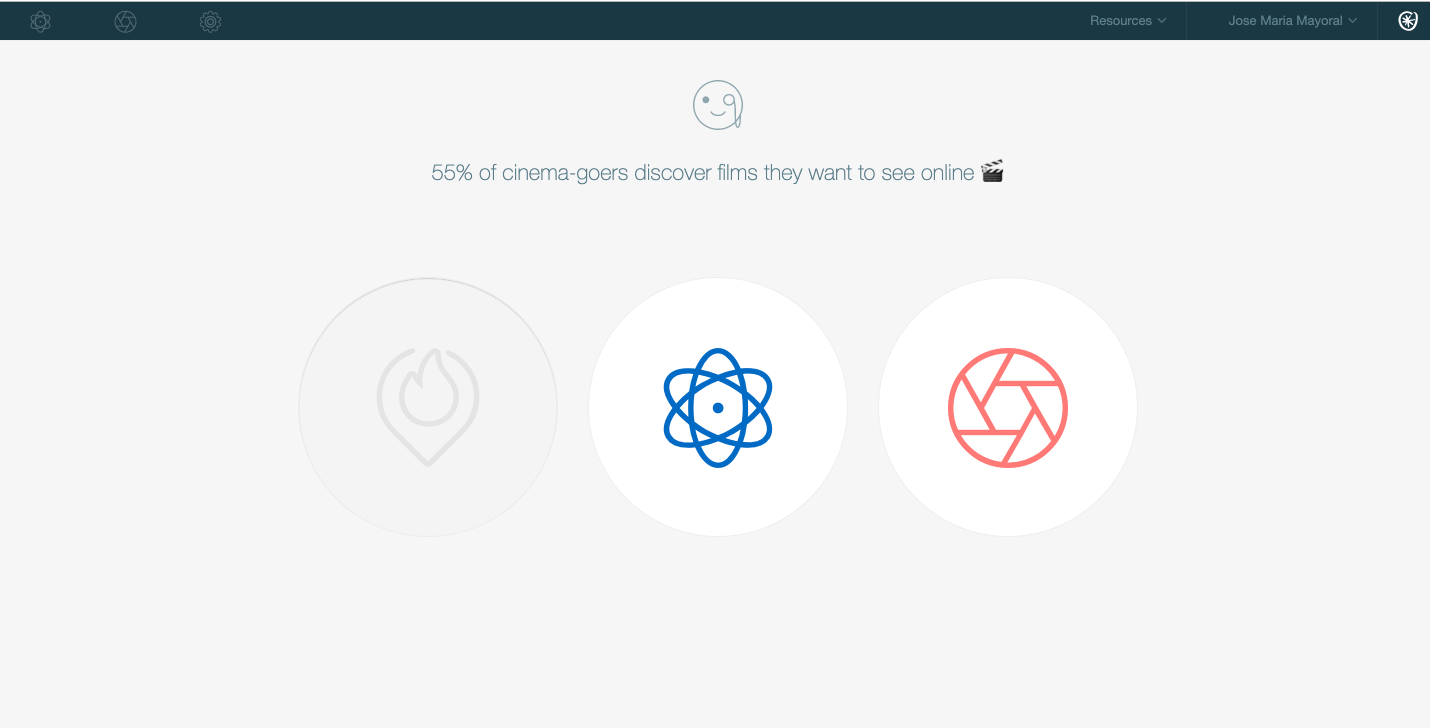 If we go to TRAC we will be able to do searches that will allow us to measure our online presence of our our brand or the performance of a campaign.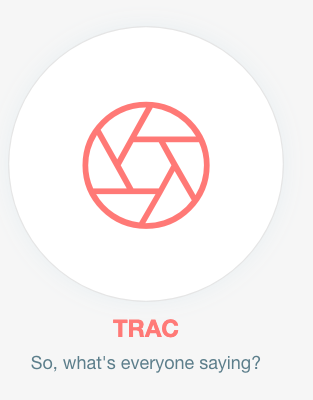 Once we are inside TRAC we can create a new search from the top left:

Press TRAC offers different options when creating a new search: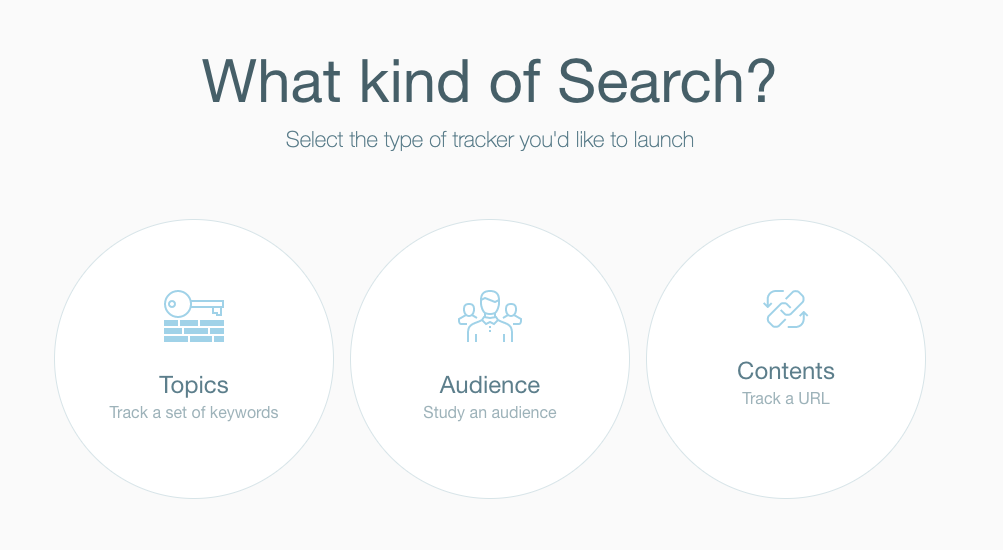 In this post from Pulsar User Guide you can see in more depth how to create different types of searches.
Once the search is created, we can access to the dashboard which will have these tabs:
Overview, Audience, Keywords, Topics, Content, Sites, Influencers, Locations, Clusters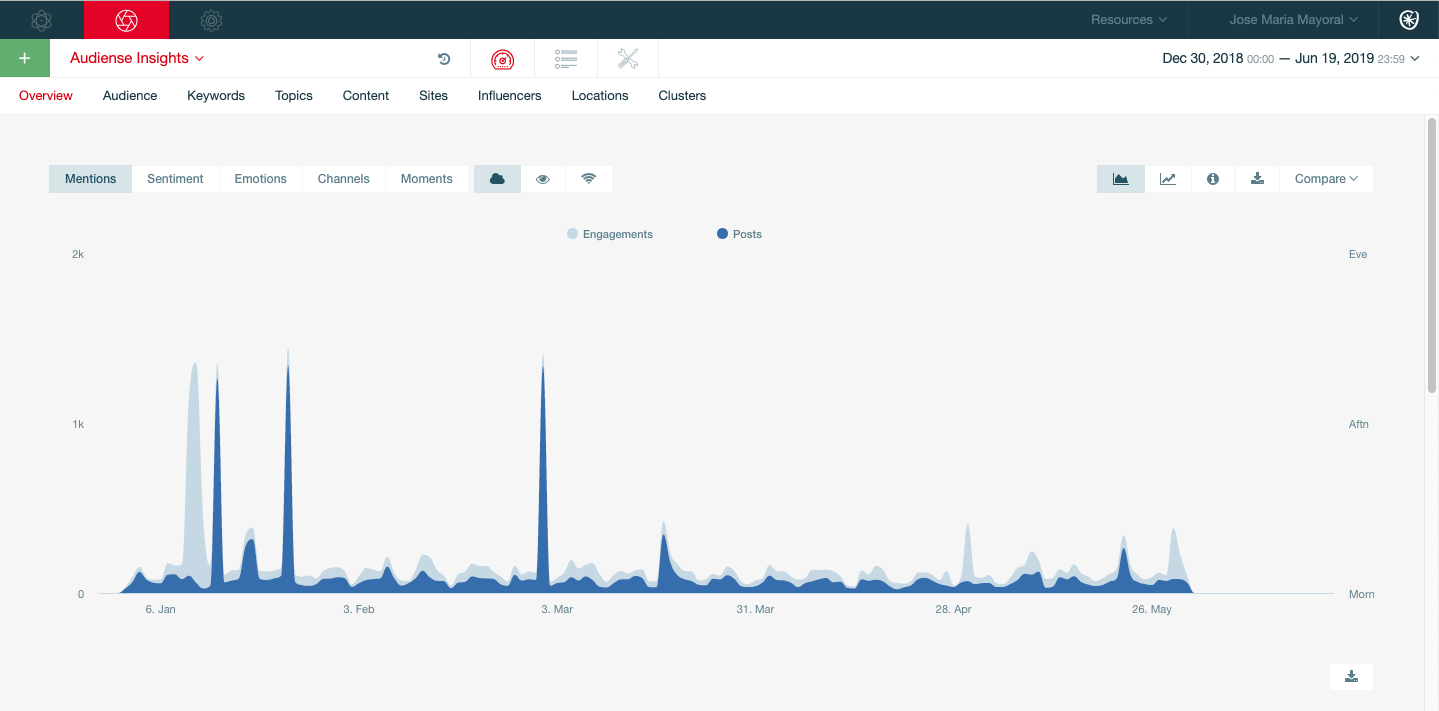 To get the audience segmentation through Audience Insights, we have go to the Audience tab: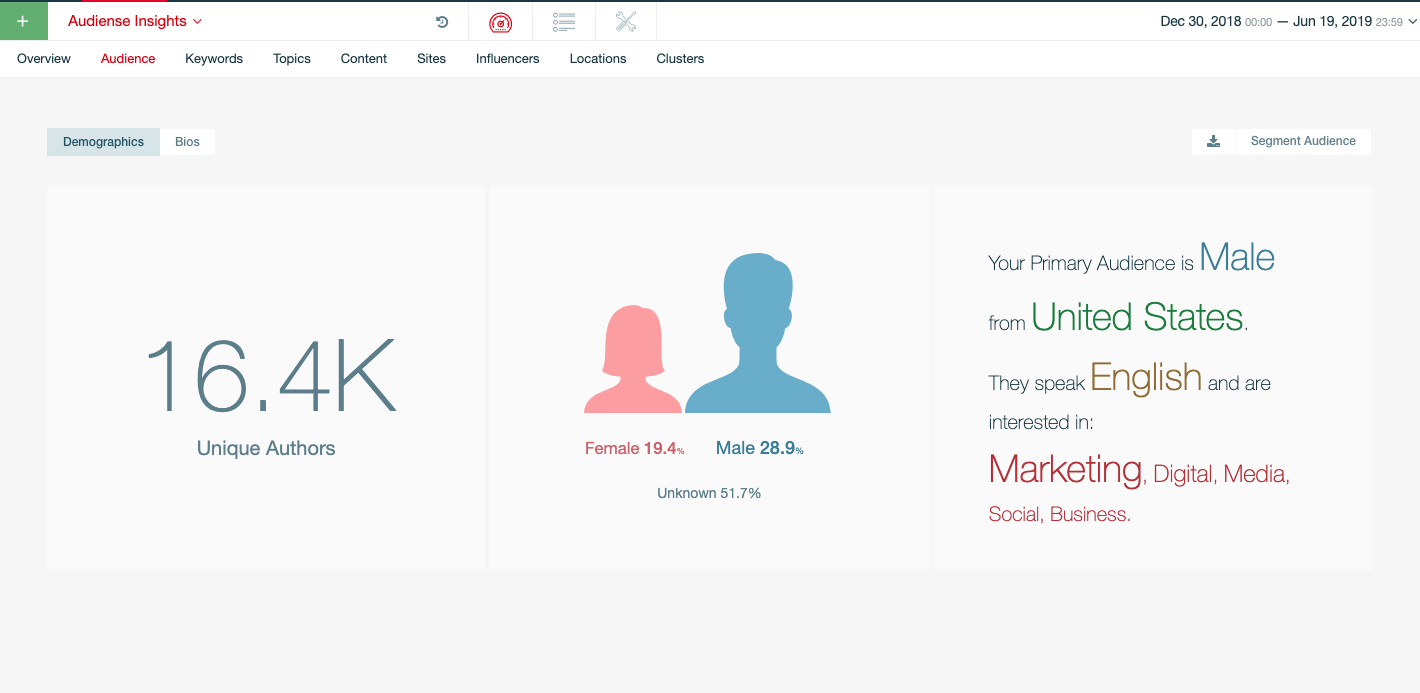 Once inside the dashboard we can find the "Segment Audience" button


If we click on the "Segment Audience" button we will begin the process to send the search to Audiense Insights and we will have to choose the name that the report will have in Audiense.