To set up a broadcast you will need to have an opt-in experience set up. See how here.
Any Experiences you have set up will be available to view in Engagement > Chatbots.

Select the 'Broadcasts' button for the account you wish to send a broadcast from.
Then select 'create new broadcast'

Name your broadcast and select the subscribers you'd like to send this message to and select 'next step' when done. Please note that Twitter API limits will apply.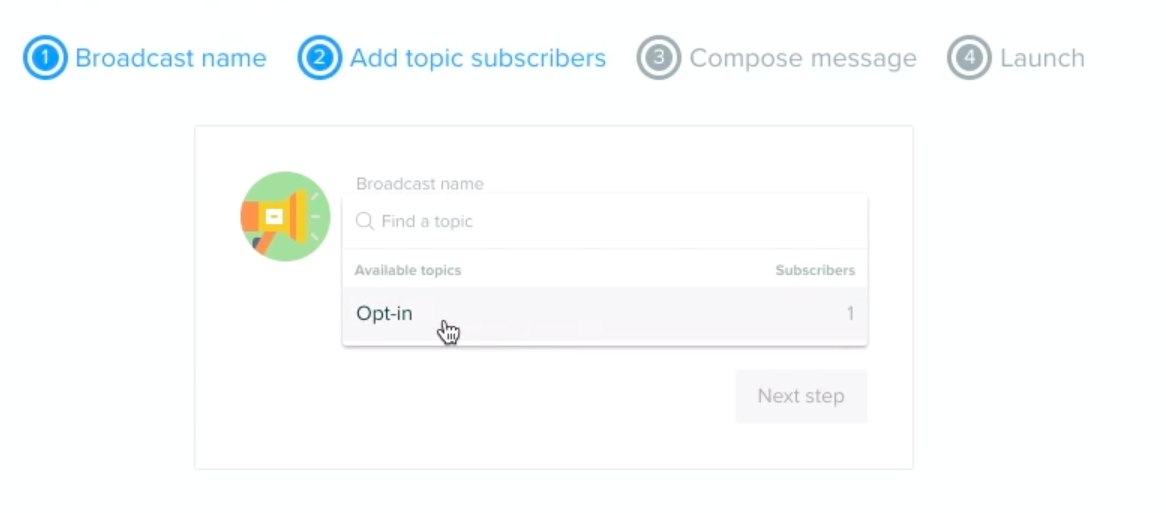 Write your broadcast message and select 'next step' when done.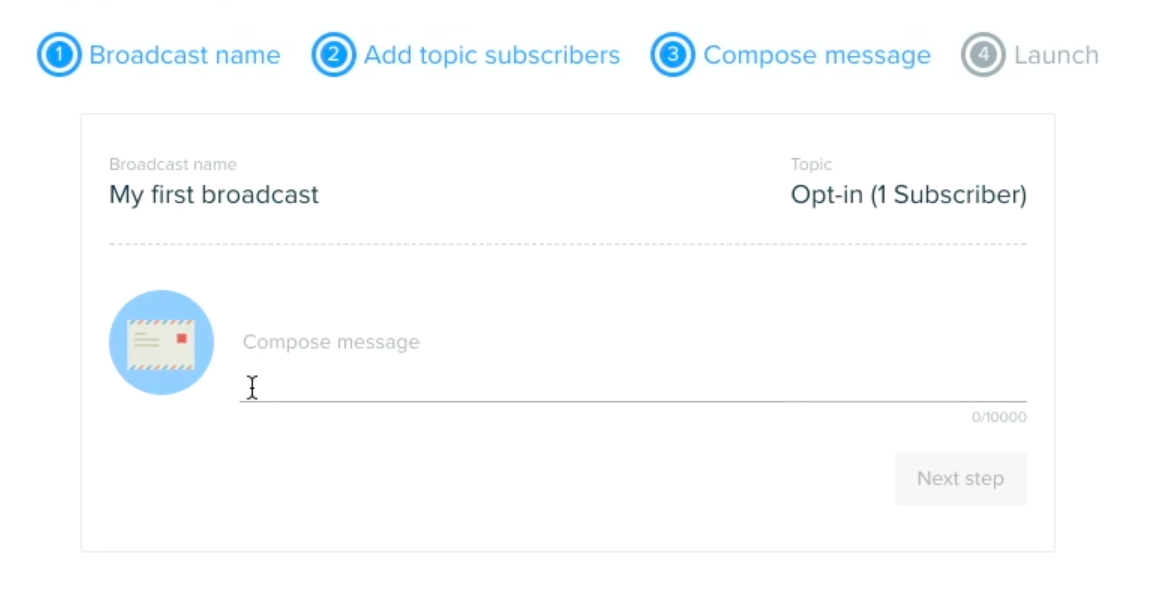 Select launch to launch the broadcast, or back to continue editing.
Note that once launched you are unable to edit, pause or stop this broadcast.