Access public Beta features available to you in account settings!
Please note, this new page is only for public beta features that are going to be made available to all users, but have a beta period first.
Within this new dashboard, located within your account settings, you can identify the beta features available to you, which you can choose to turn on or off during the beta period.
To access this page, head over to your Account settings, and click on Beta Features.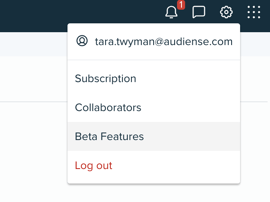 Here, you can turn on and off any Beta features by simply swiping the toggle.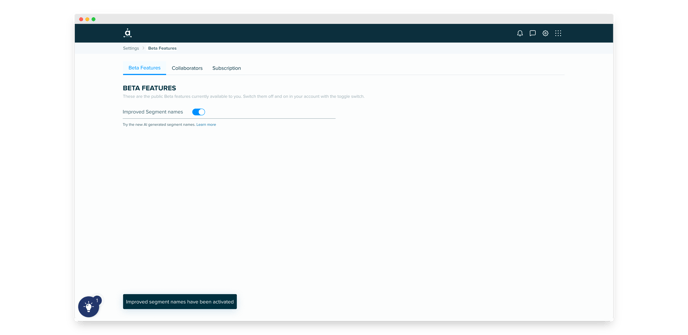 However, this is not a way to request access to private betas, as for that you need to speak to your account manager.
For any questions, please get in touch with our support team at help@audiense.com.