At Audiense we believe, actionable insights are one thing, but insights that instigate action are another thing entirely. That's especially true in digital marketing, where the sheer number of products used by brands and agencies often gets in the way of campaign execution.
With this integration, we are building the best-in-class insights-to-activation solution that includes:
Audience insights,
Conversation insights,
Owned channel analytics, and
Media activation.
It works end-to-end bringing the best in conversation insights (Pulsar TRAC) and the best in audience segmentation (Audiense Insights).
Note: To use this integration between Pulsar and Audiense, you must be on an Audience Insights plan, as well as having access to TRAC via a separate Pulsar plan. To learn more, please speak to our sales team.
What?
Two-way integration. It is now possible to send audiences from Audiense Insights directly to Pulsar, and request Audiense reports from Pulsar, with just a click of a button.
Our customers are now able to do an audience monitoring on Pulsar to know even more about what that audience members are talking about etc. or analyse a Pulsar audience on Audiense Insights.
They are excellent at audience monitoring, and we are excellent at audience identification and segmentation, so this puts us in a very strategic position in the market.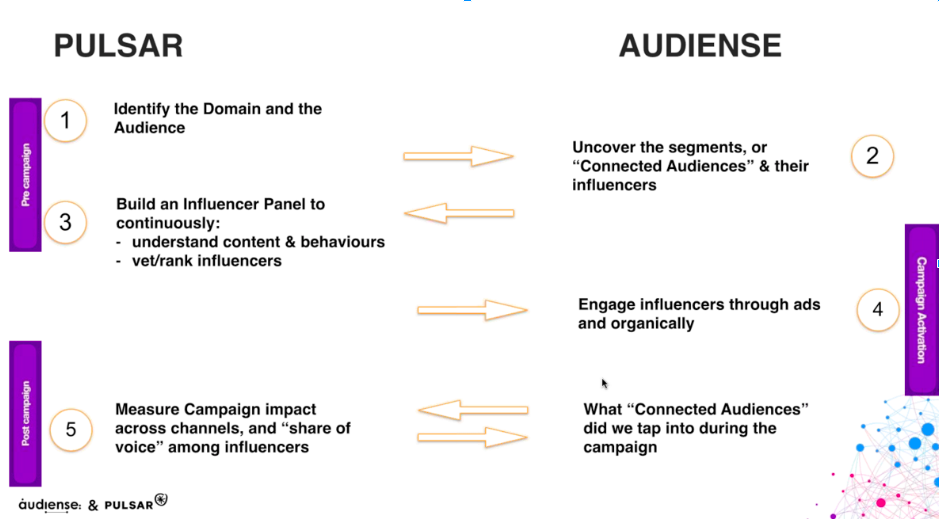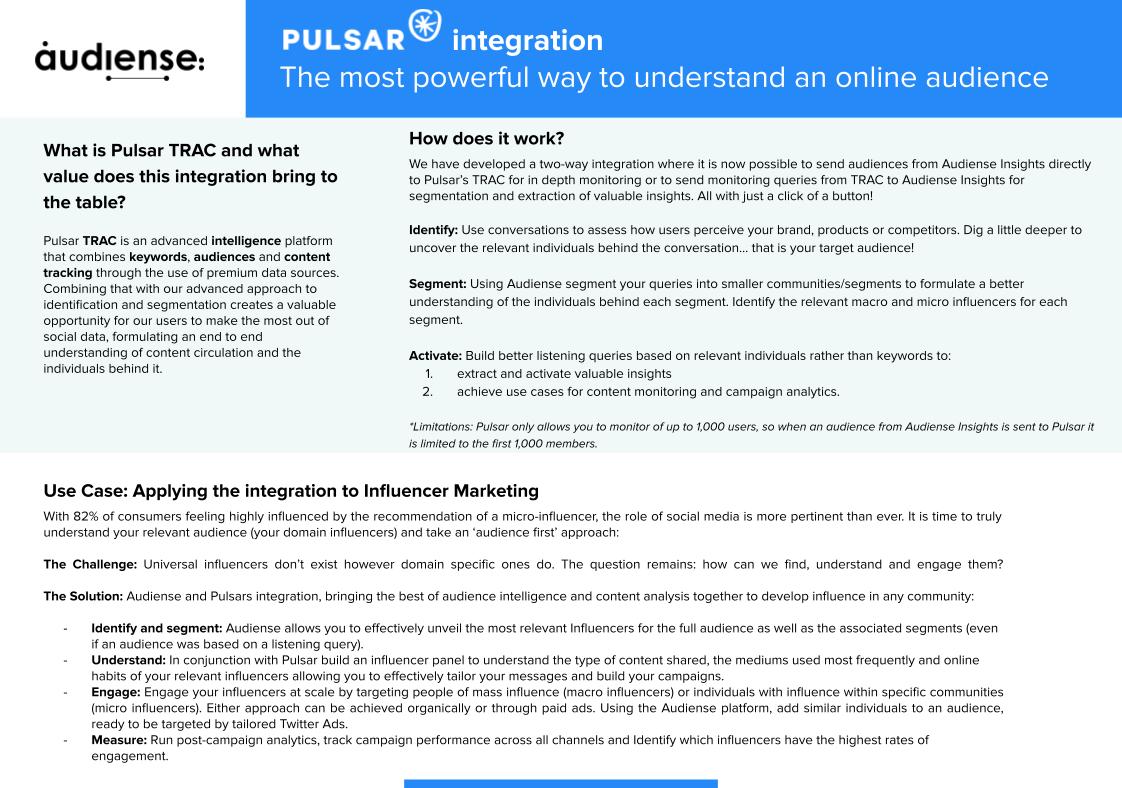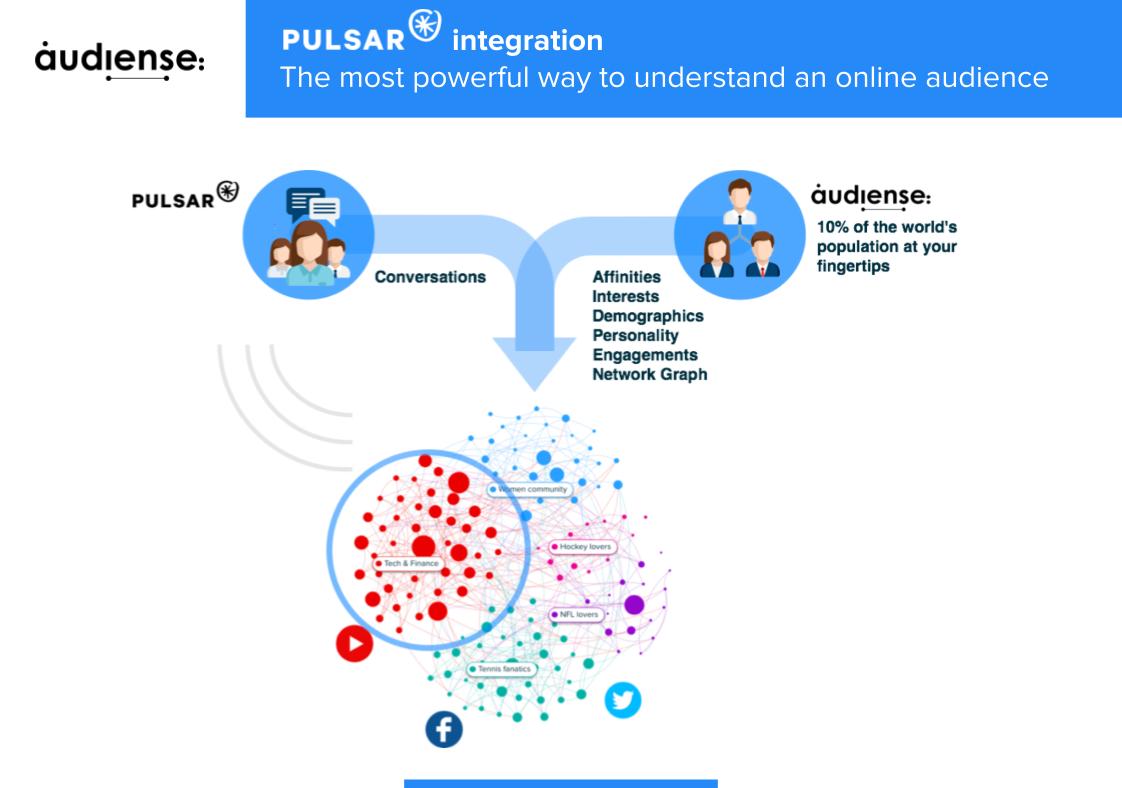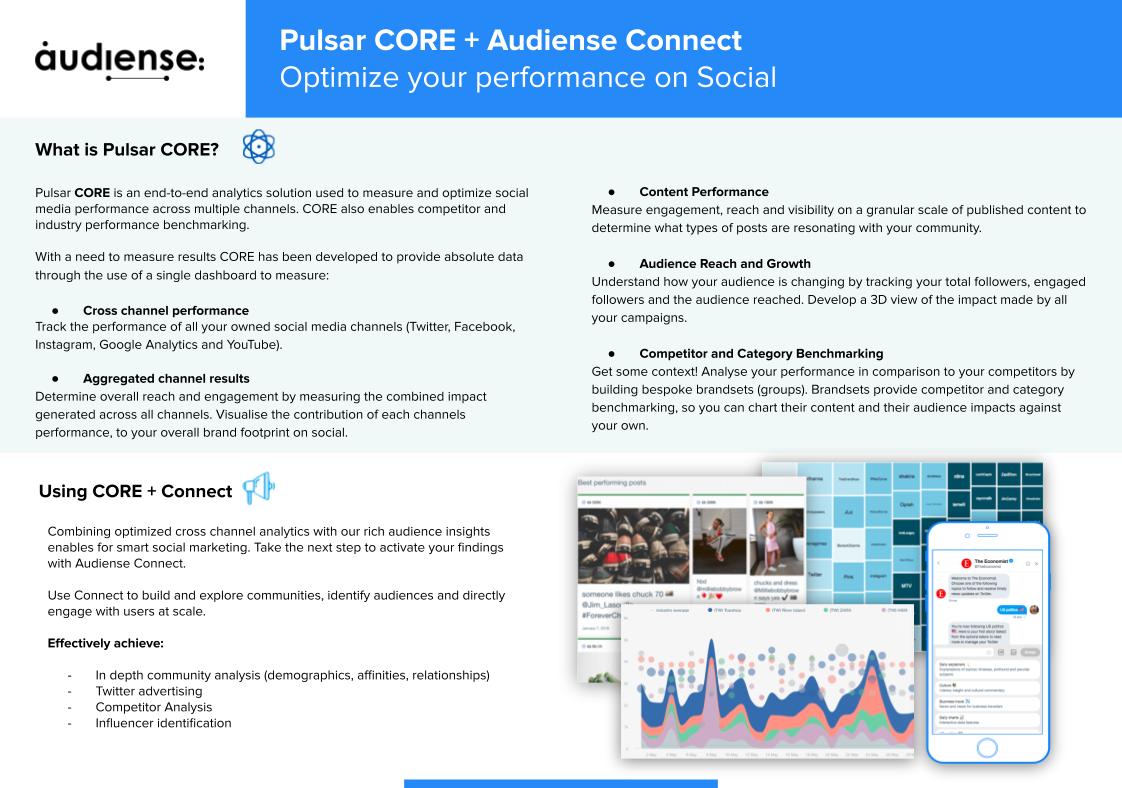 Taking audiences from Pulsar and understand the people behind the conversation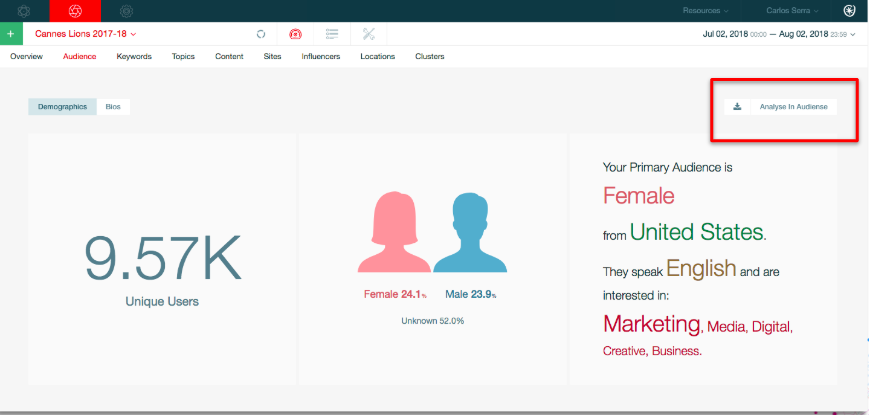 Taking segments, or audiences, from Audiense and understand what they are talking about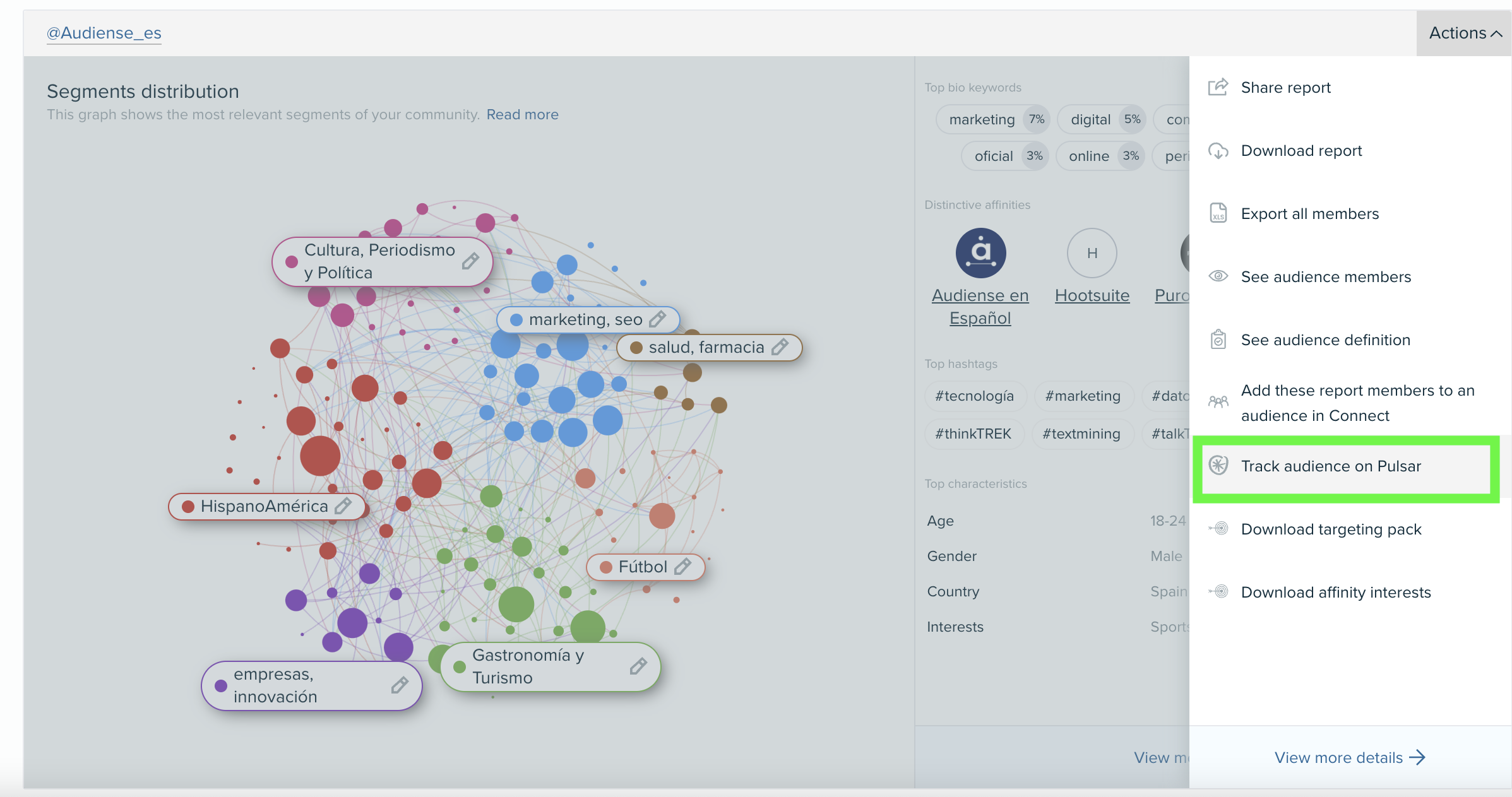 Read and watch videos on how to use this integration here!
To see examples of how Audiense & Pulsar work together, check out these articles:
Alternative Milk: Is it just a quirky trend for hipsters?
Understanding cultural shifts by enriching social listening with audience intelligence [Netflix UK case]