Audiense Connect How-to's
How to upload a Twitter list and other sources to analyze?
If you have a list with twitter handles or emails, you can upload it through the sources part of the dashboard. The process is very simple as you are required to upload the list as a .TXT file, or in the case of an existing Twitter list, you need to add the twitter URL where the platform will link it.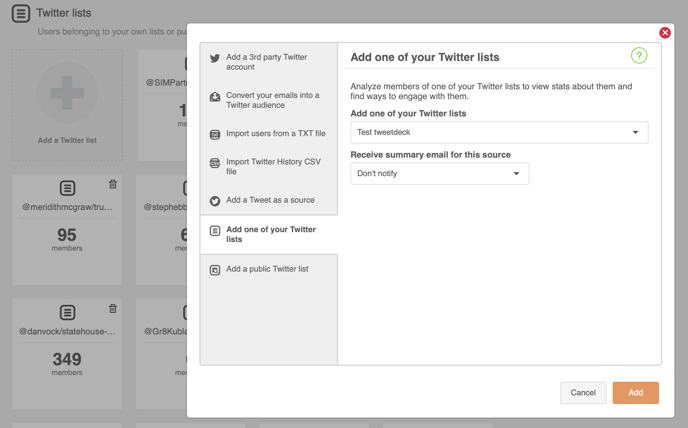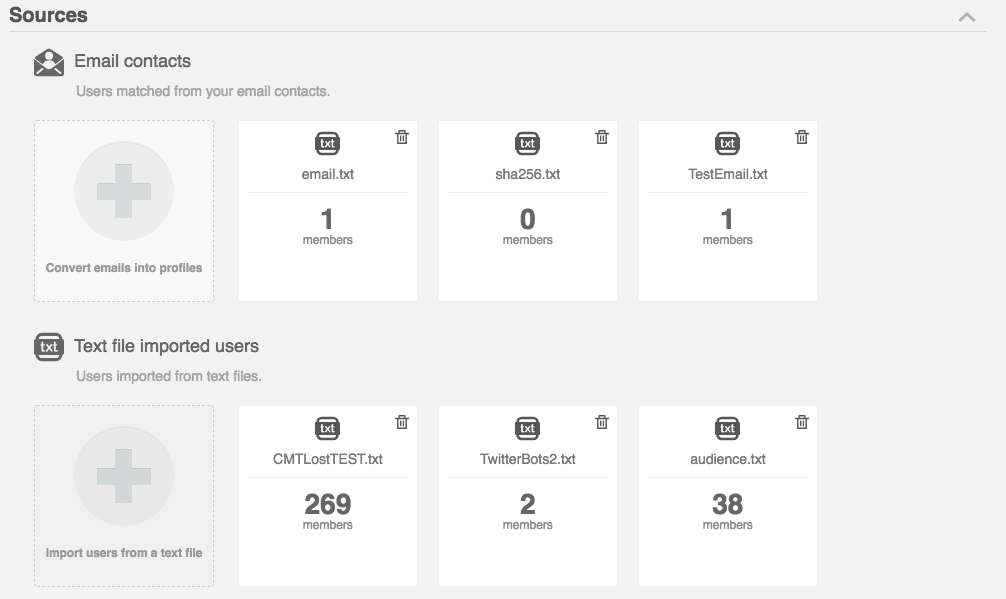 In the case of the email list, the platform may not recognise all of the emails as Twitter users, because these emails are not the ones that are linked to their Twitter accounts, however this article explains how to use the email matching in more detail via the platform Convert emails to profiles.