Audiences can be sent between Audiense Insights and Pulsar TRAC for segmentation, and extraction of an audience, allowing you to activate insights. All it takes is one click.
From Audiense to Pulsar:
Build better Search trackers that are based on relevant individuals, rather than keywords. This will allow you to extract and activate valuable insights in real time from a panel of influencers or an audience.
Super simple, select 'Track segment on Pulsar' from the Actions menu.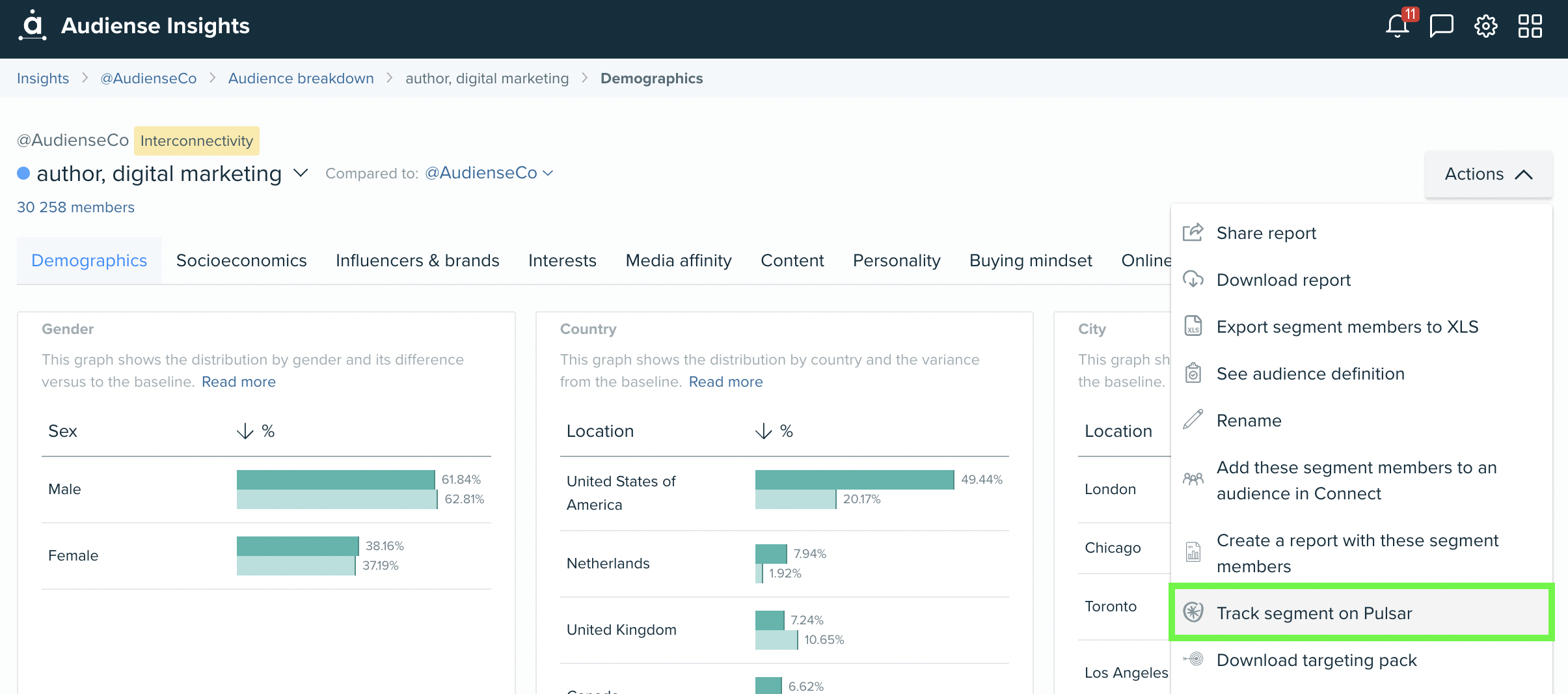 Once in Pulsar, select whether you want to run your query for realtime or historic. Launch it. Once data has been collected, go forth and explore! To see more details, scroll down to here.
From Pulsar to Audiense:
The Pulsar Platform offers three products: TRENDS, TRAC, and CORE.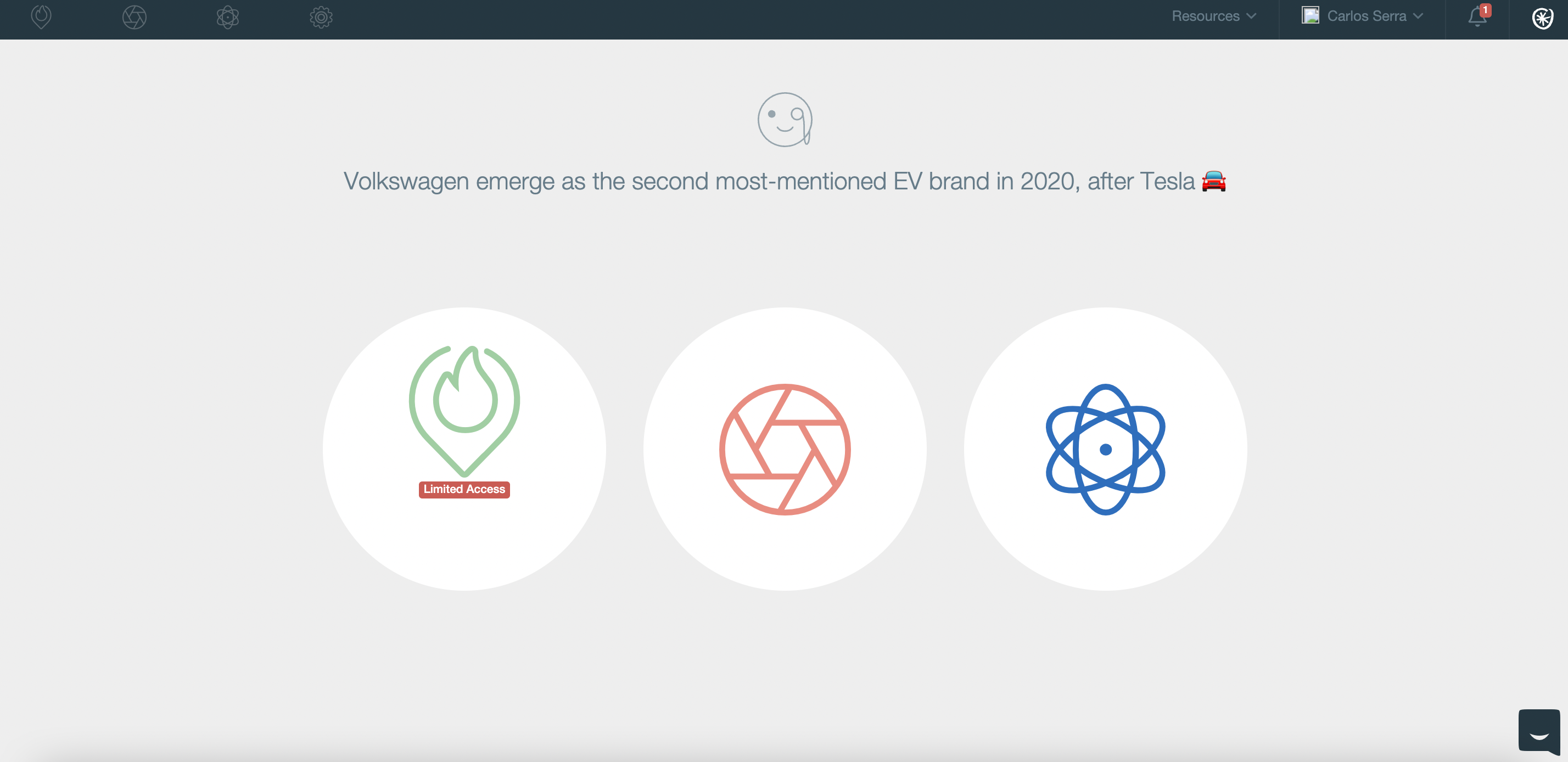 In TRAC (the centre icon), you can perform searches that will allow you to measure your online presence of your brand or the performance of a campaign.
Once you are inside TRAC, you can create a new search from the top left:

TRAC offers different options when creating a new search: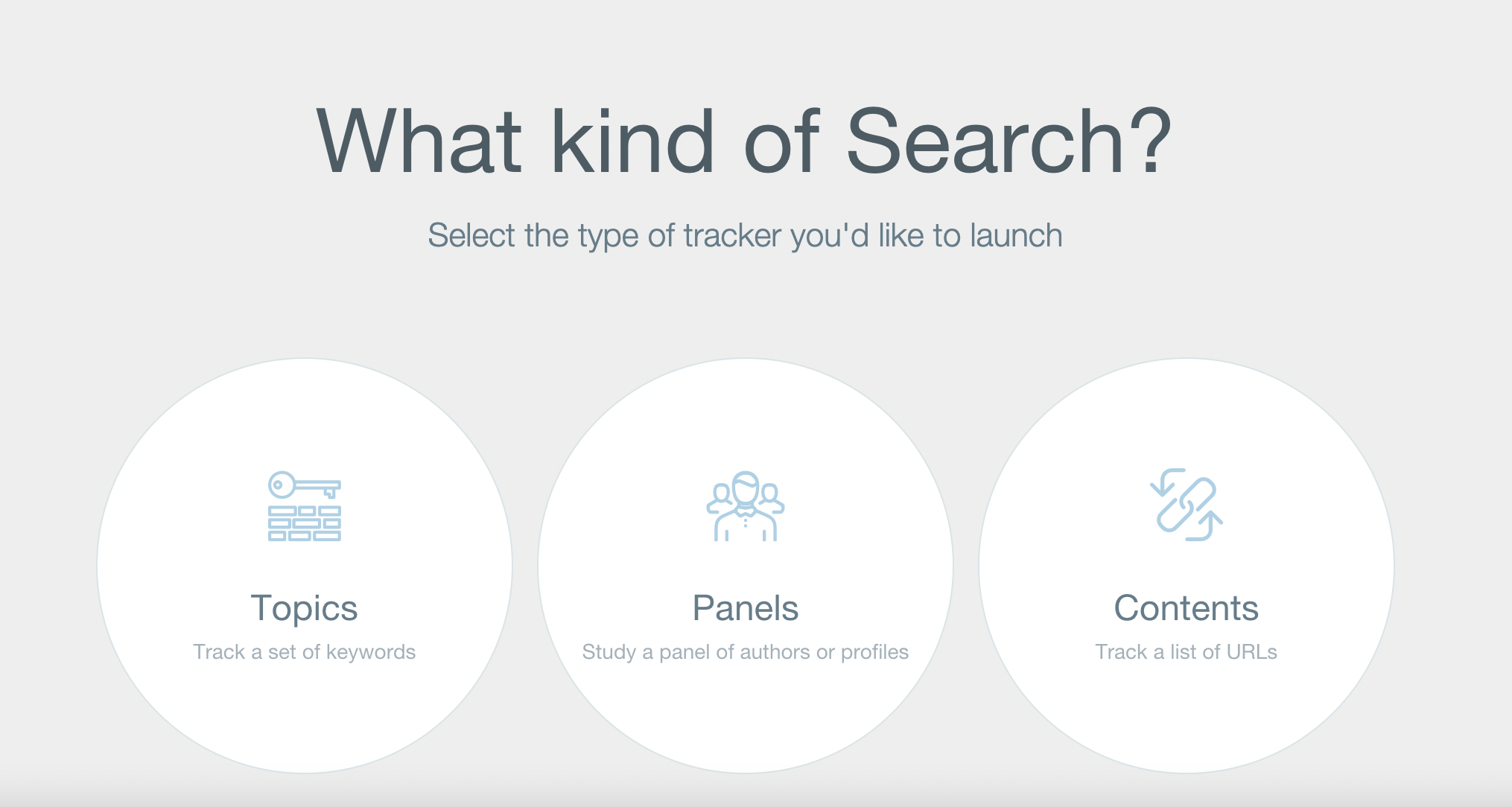 In this post from Pulsar User Guide you can see in more depth how to create different types of searches.
You will likely want to start with a topic query in Pulsar. Follow the 5 steps of building a new search.
Note: In the first step, when selecting data sources, regardless of any additional sources you choose, Audiense will only be using the Twitter data from the search.
In the final, Summary, step, it will show you a preview and estimation of results. If you're ready, click 'Ok, Continue this search'.
But for your search to provide data, you will need to select whether you want realtime or historic data collection.
For realtime, the start date will autofill to today's date, and then you have to simply select Start.

For historic, input your selected datas, click preview, and then you might need to refresh your page after a moment of the initialising, and then launch.

When it's ready, it will look something like this:

Once the search is created, we can access to the dashboard which will have these tabs:
Overview, Audience, Keywords, Hashtags, Topics, Content, Sites, Influencers, Locations, Dashboards
To get the audience segmentation through Audience Insights, we have go to the Audience tab, and the Communities label: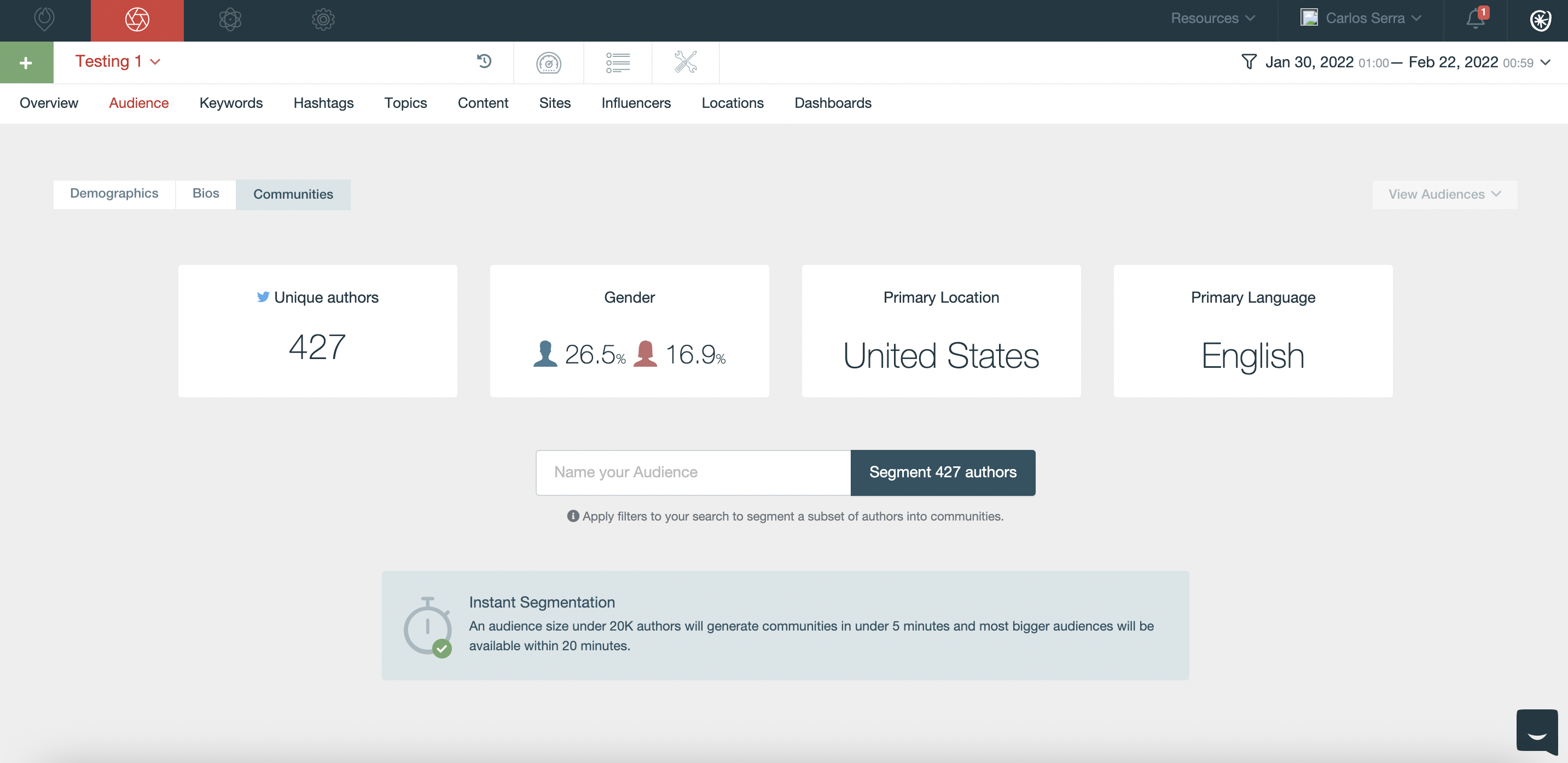 From here, name your audience and click segment authors. This will send the audience to generate a report in your linked Audiense account.
Once generated, when you return to this page, and select view Audiences, you will see the segment cards for the generated audience.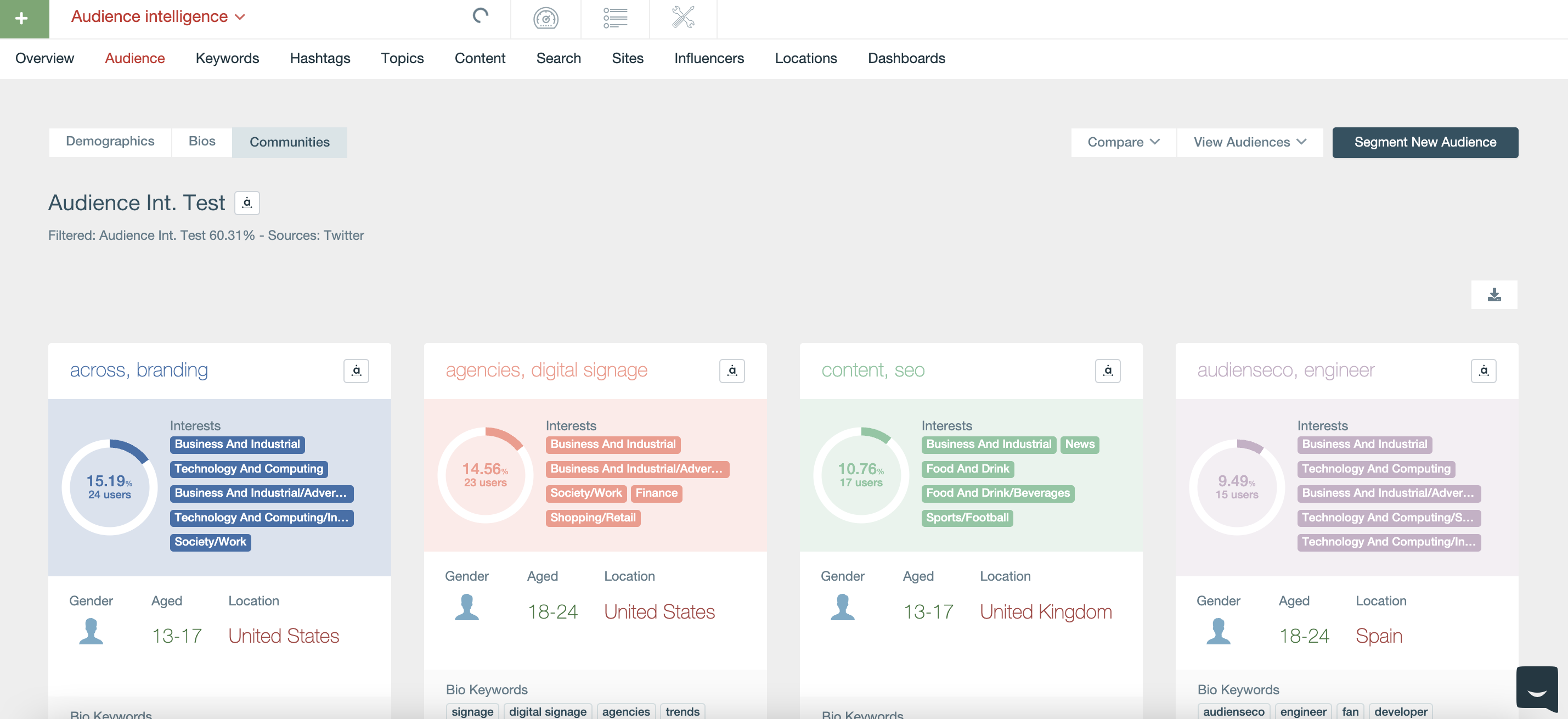 Additionally, you can head into a tab, such as Content, and click on the date filters in the top right, then Communities and Apply filters to view the content from a particular segment of your report.