The Media Affinity tab provides information about the most relevant insights that apply to offline and online communication channels. The Media Affinity tab includes the following channels:
Offline activation channels
Offline activation refers to the tactics applied to offline media channels. Audiense can detect and recommend using certain offline channels based on the affinities and online behavior of the audiences you analyze.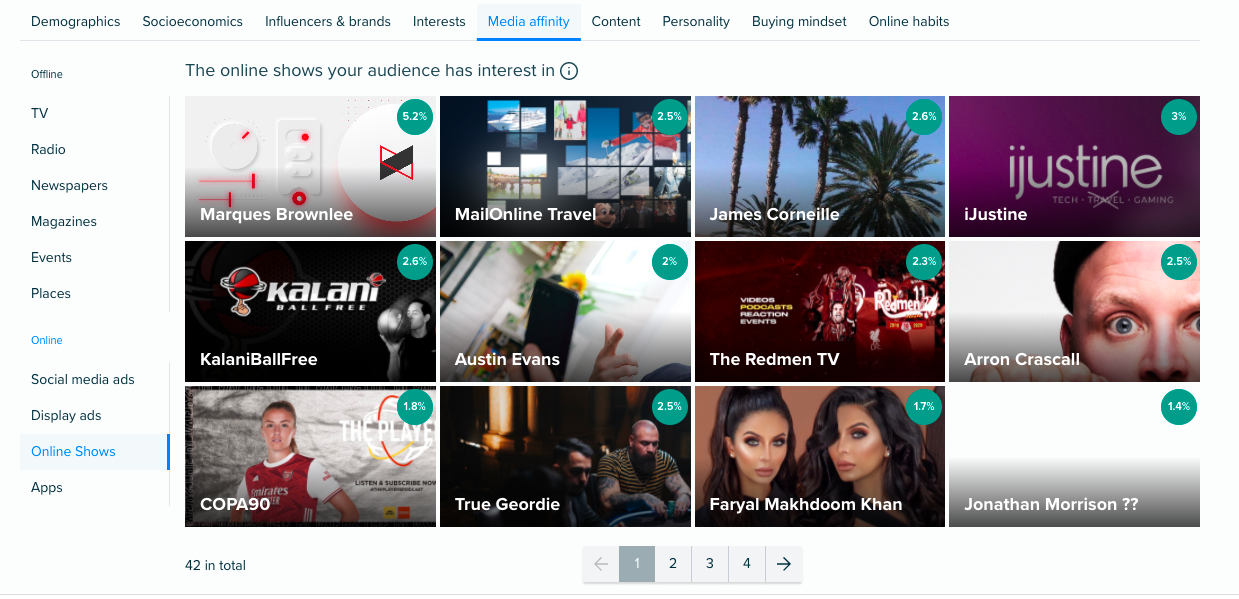 TV – Optimise engagement with your audience by advertising on specific channels and during shows that the audience is passionate about.
Radio – Accurately advertise on the station or show that best matches your audience's lifestyle and interests
Newspapers – Target your audience through the publications your audience has the most affinity to
Magazines – Target your audience through the magazines your audience has the most affinity to
Events – You are able to understand which events your audience attends or frequently views on TV. Events may include sports events, concerts, awards ceremonies, conferences, etc.
Places – Identify specific places which are important to and frequently visited by your target audiences, such as shops, museums, restaurants, airports, and sports centers.
Online activation channels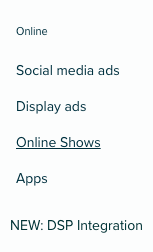 Paid activation
Social Media & Display Ads
Social media ads can help you reach new audiences, or re-engage your current audience. They're incredibly powerful, and when used in the right way (via targeted audiences as we help you to do), it is the best way to ensure ROI.
Choose the most appropriate platform for your business and use Audiense insights to effectively target the right audience based on demographics, interests, and behavior; track conversions and create a presence online.
Targeting Pack – Audiense provides you with the segmented and unique affinities of your target audience or segment, so that you can easily add them into advertising platforms. This is particularly tailored for Twitter, Facebook, YouTube, and Instagram Ads campaigns. (Click here to find out more about Targeting packs, and how to use them)
Twitter Tailored Audiences – A Twitter tailored audience takes the exact members of the audience or segment you are viewing, and creates them as an audience in the Connect platform. From there, you can easily sync them into the Twitter Ads platform to be targeted directly in your campaign.
DSP Integration – The DSP Integration operates via Fifty + Audiense to push advertising directly to addressable audiences. DSPs can include The Trade Desk, Google DV 360, Avocet, and more.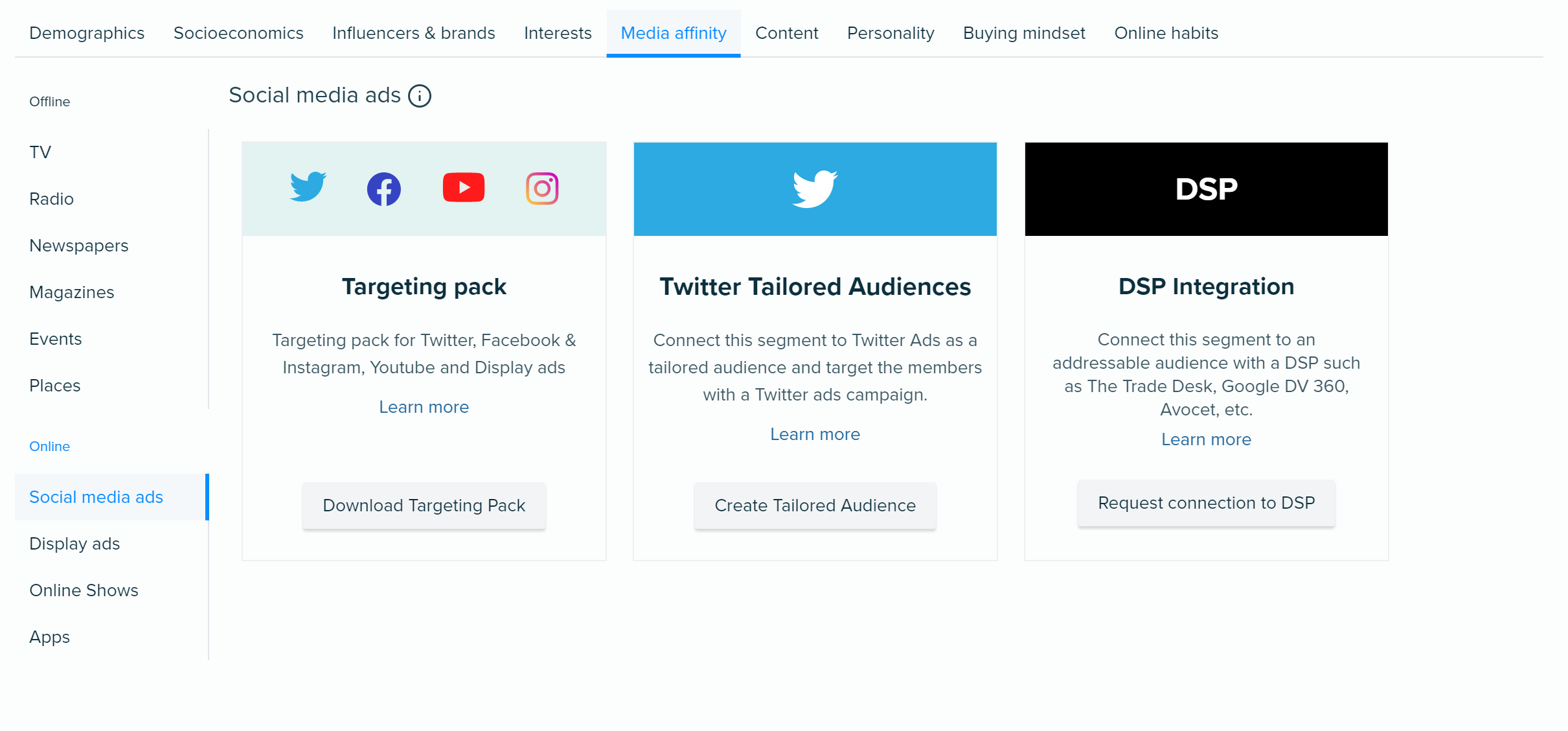 Web & Digital Content – Understand the blogs, digital magazines, and niche websites your audience has an interest in.
Online shows: You are able to understand which Online shows your audience likes, this could include streaming services such as Netflix or Amazon Video
Apps: In-app advertising is becoming more and more popular. Here you are able to understand what apps are attractive to your audience
Go ahead and try it live here!