Delve deep into insights about: education level, family status, industries and relationship status. Additionally, Income and Politics are also exclusively available for US audiences.
This Tab shows:
Education level
Job industry
Relationship status
Family status
Household income (only US)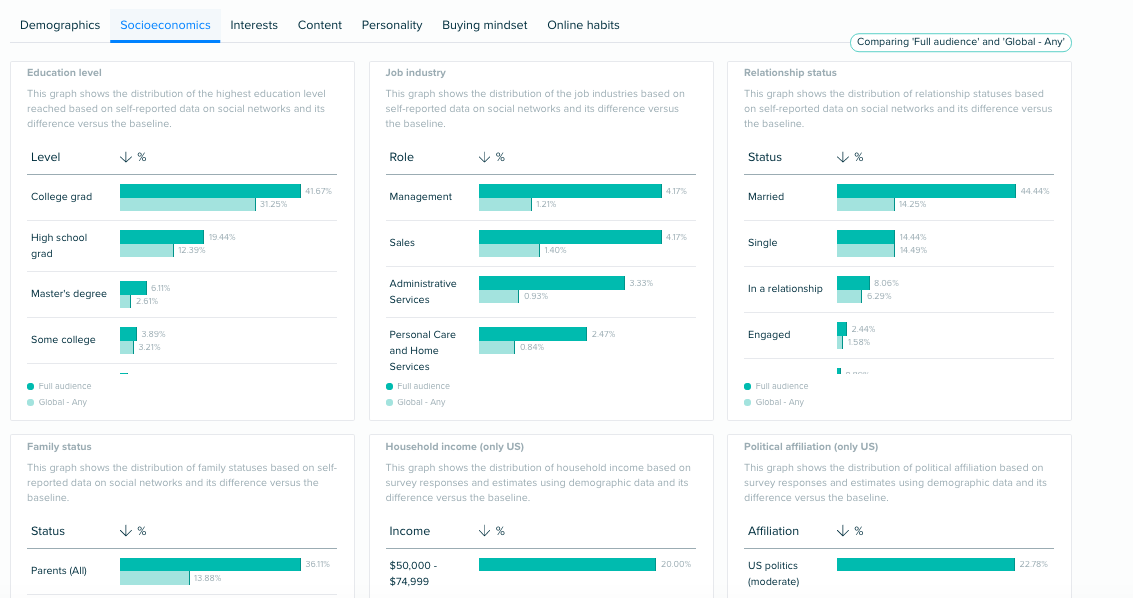 Remember, these insights can always be compared against the baseline.
SocioEconomic Insights will help to define better marketing campaigns and reach the right audience with the right message. This new knowledge base will allow you to speedily get this data at your fingertips.
Note: This data is obtained via publicly available information and has no association with private data linked to any specific individual.
Read more: Understand the data behind the Socioeconomics tab