A powerful feature of Audiense is the ability to add as a source and then analyse a third-party account. This is ideal to monitor a competitor or client account which you can analyse, compare with your own account and gain insights to improve your strategy.
1. Select Twitter Account from the Audience drop-down menu on the top menu bar.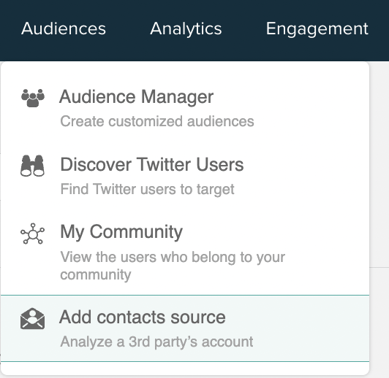 Remember there are also other ways to add third-party Twitter accounts as a source.
2. The source addition panel opens.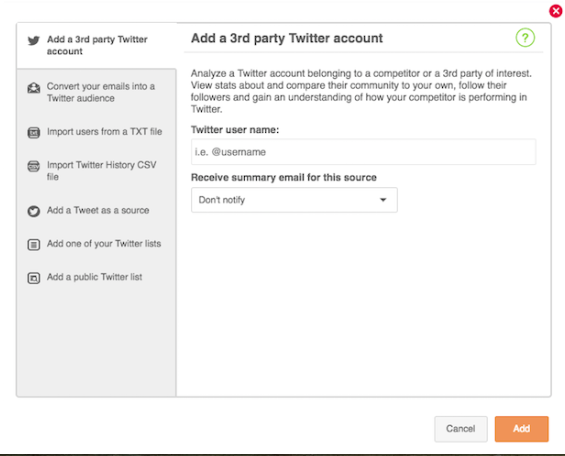 3. Enter the @username of the account you want to add.
4. OPTIONAL. You can choose to receive a daily, weekly or monthly summary email for the source from the drop-down menu.
5. Click the add button.
6. When the account has finished synchronising the new source panel will appear in the accounts section of your homepage.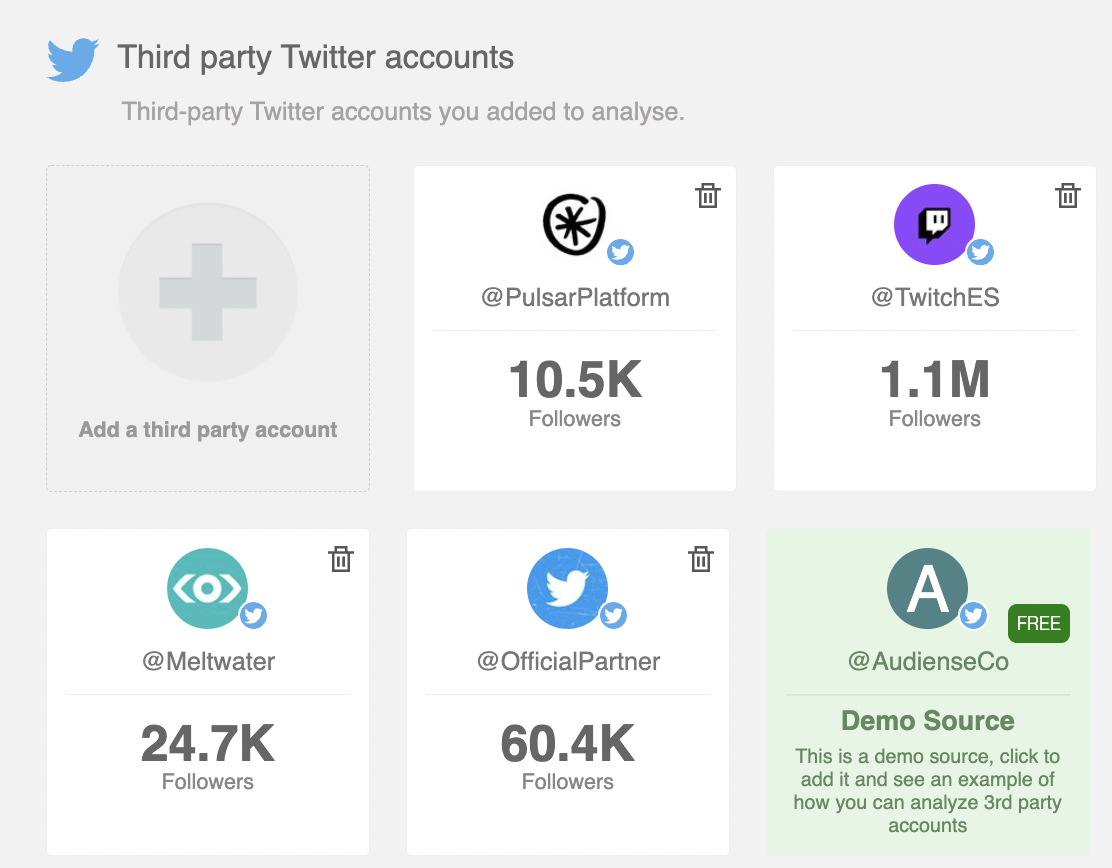 Synchronisation may take a while but you can navigate away from the source and continue using Audiense while you wait and optionally you can receive an email notification once it is finished.
Explore your new source
Click on the top half of the panel to access the source dashboard and browse members of individual widgets. Click on the bottom half of the panel to access the community wall to browse all members and carry out typical community management actions.
Remember you can also access any source via the source drop-down menu on the breadcrumb bar.