Audiense Insights Influencers & Brands Tab
What is the content creators filter?
The content creators filter allows users to filter the influencers to this audience/segment by what network they are on or what type of content they create. The options available to filter by are: Blogs, Facebook, Instagram, Journalist, LinkedIn, Medium, Pinterest, Podcast, TikTok, Twitch, Snapchat, YouTube.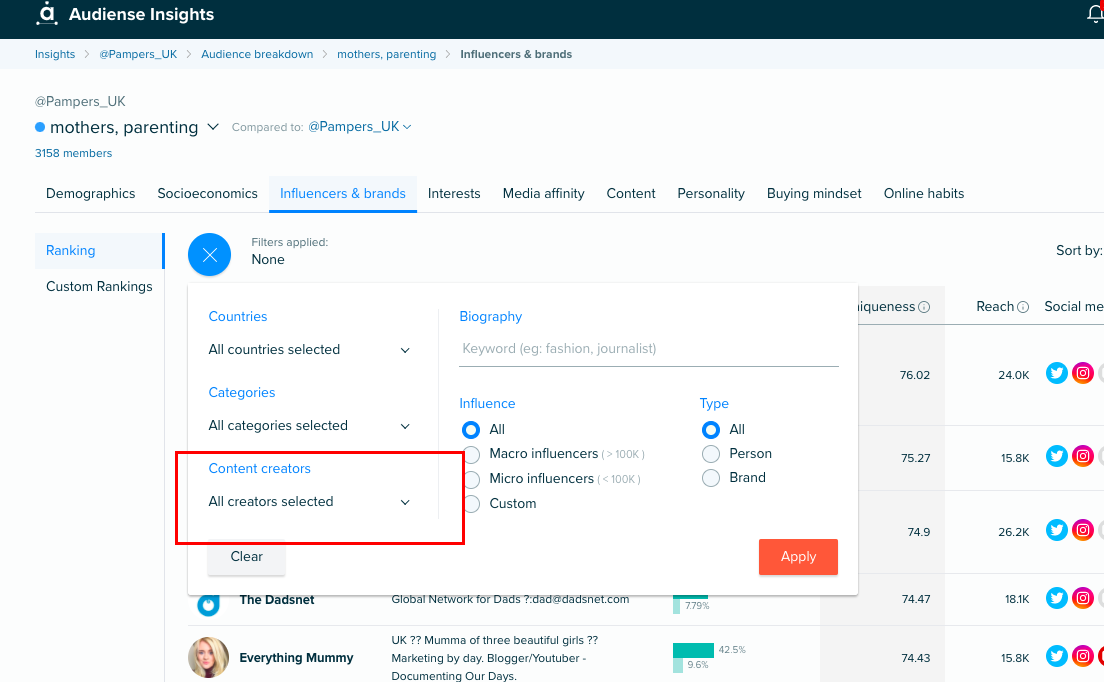 Please note the filter is only available for reports created after 16th Sept 2020