You can create an audience for your Insights report by uploading a TXT file containing a list of Twitter user IDs OR a list of Twitter Handles. This list of user IDs or Twitter handles can come from a social listening tool of your choice, such as Pulsar, Crimson, Brandwatch, Meltwater or others.
The export from your social listening tool will most likely come as a CSV file. So first things first, let's get your CSV file ready:
File needs to contain only 1 column with the list of handles or IDs, one item per line. Delete the rest of data from the document, remove all other columns and rows.
File needs to contain at least 100 individual IDs or handles and a maximum of 1M. This means no duplicates. (*You can easily remove duplicates on Excel by selecting the cells, then clicking on Data> Remove duplicates)
Save file as UTF Unicode Text (.txt)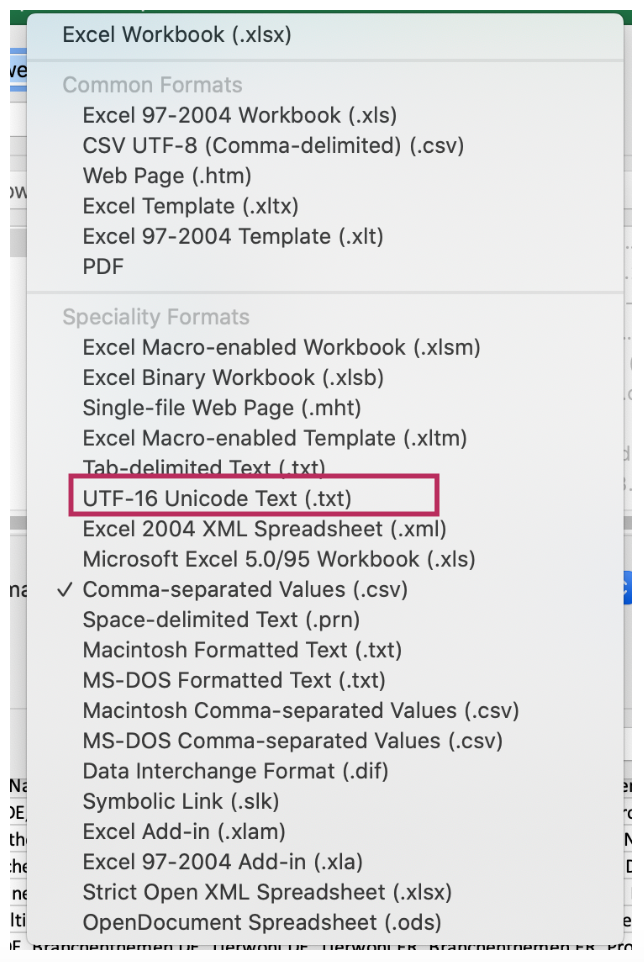 Your file should be ready to use now. It's time to upload it into Audiense and create our report. Select 'Upload your audience' option in the Audience definition step and launch your report!
Step 1: Choose the type of audience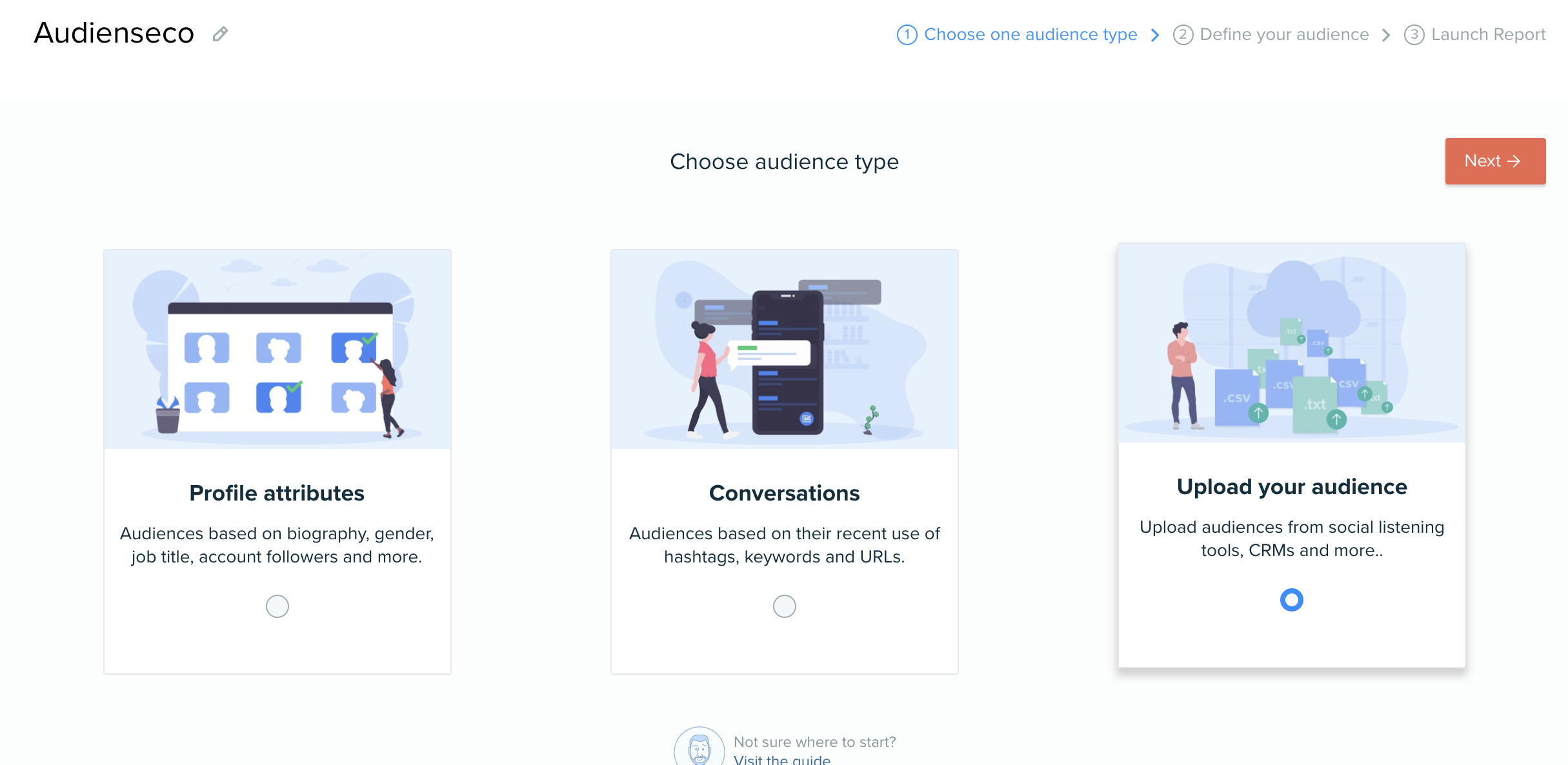 Step 2: Upload the txt file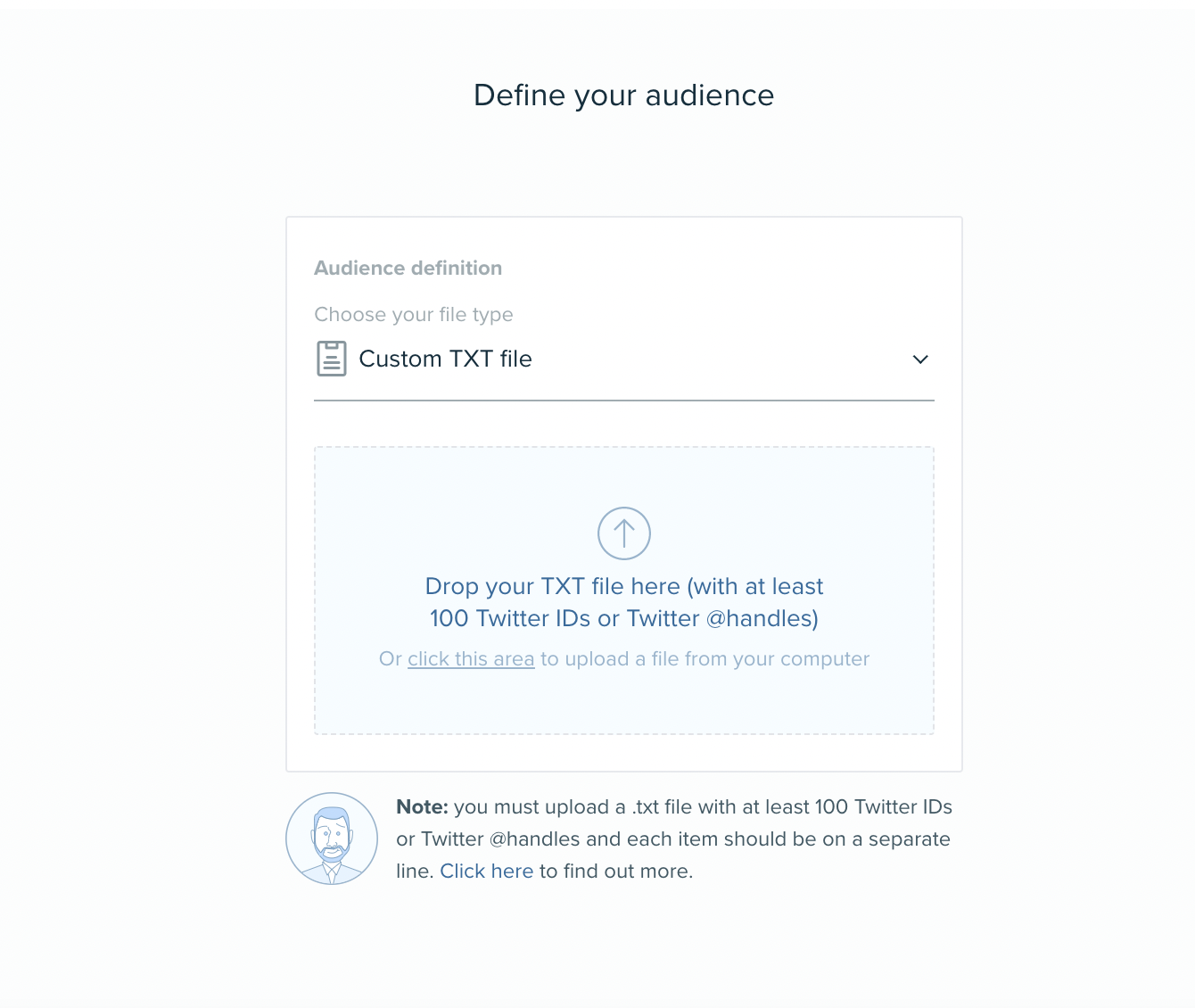 Go ahead and launch your report!
For more help check out this short video that will help you format your txt file - Please note this video contains an older Audiese user interface, however, the process is still the same.
Why can I only add one user per line?
The Audiense platform reads the user ID one line at a time, in order to identify the handle. If there is more than one per line we are unable to recognise this.
Why do I need 100 users to upload a txt file?
You need at least 100 users to upload this file as as our insights report require at least 100 users in an audience to generate workable insights.