Finding influencers has never been simpler with Audiense Insights. There are two types of influencers that our Insights customers can find; Macro Influencers and Micro Influencers.
Want to understand more about which influencers to use. See here.
In order to find influencers for your audience follow these steps:
1) Create your target audience and launch your report (remember this report will take around 6hrs to generate).
2) Select the report you'd like to view.
3) You are able to find influencers for your full audience OR for individual segments.
Click on the Top Influencers section: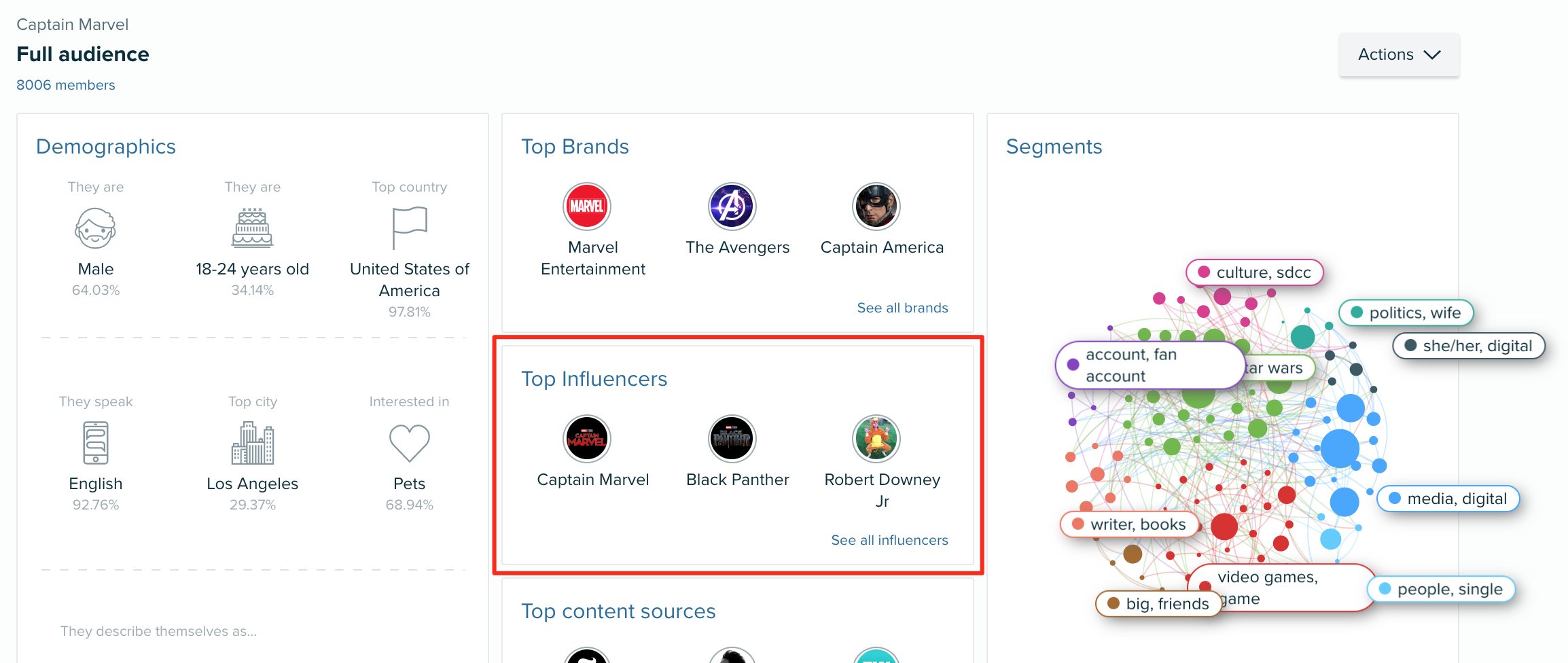 Use the drop down menu on the top left hand side to select whether you would like to find influencers for the full audience or one of the segments: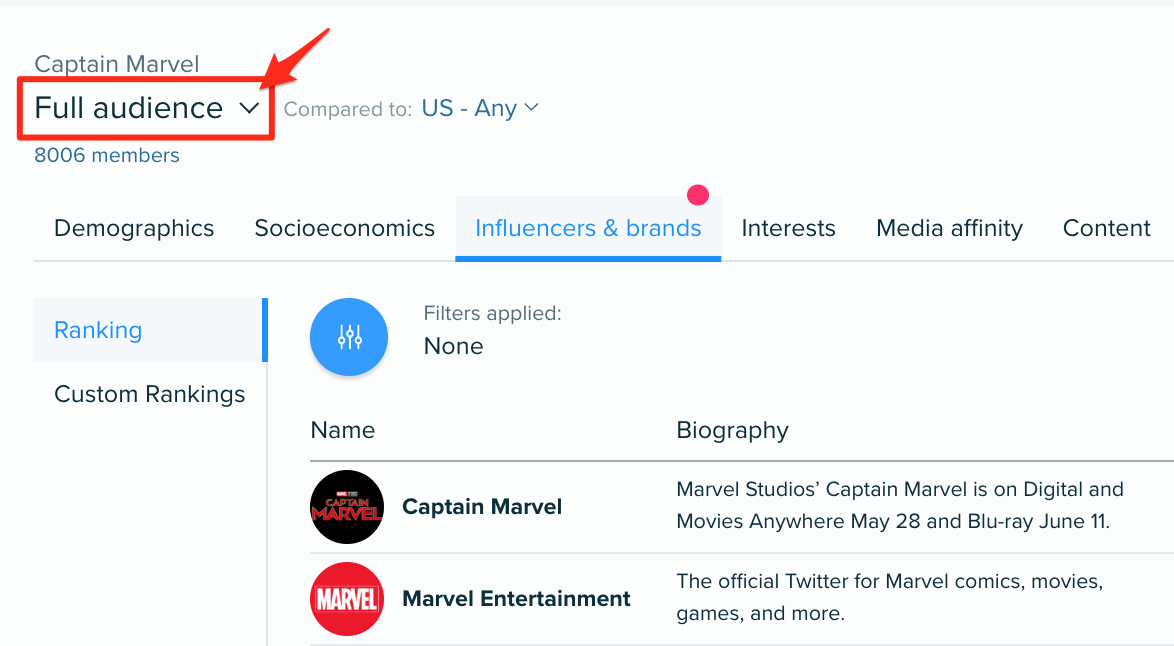 4) You will then be taken to the "Influencers & brands" view where you will find a list of up to 20000 influencers.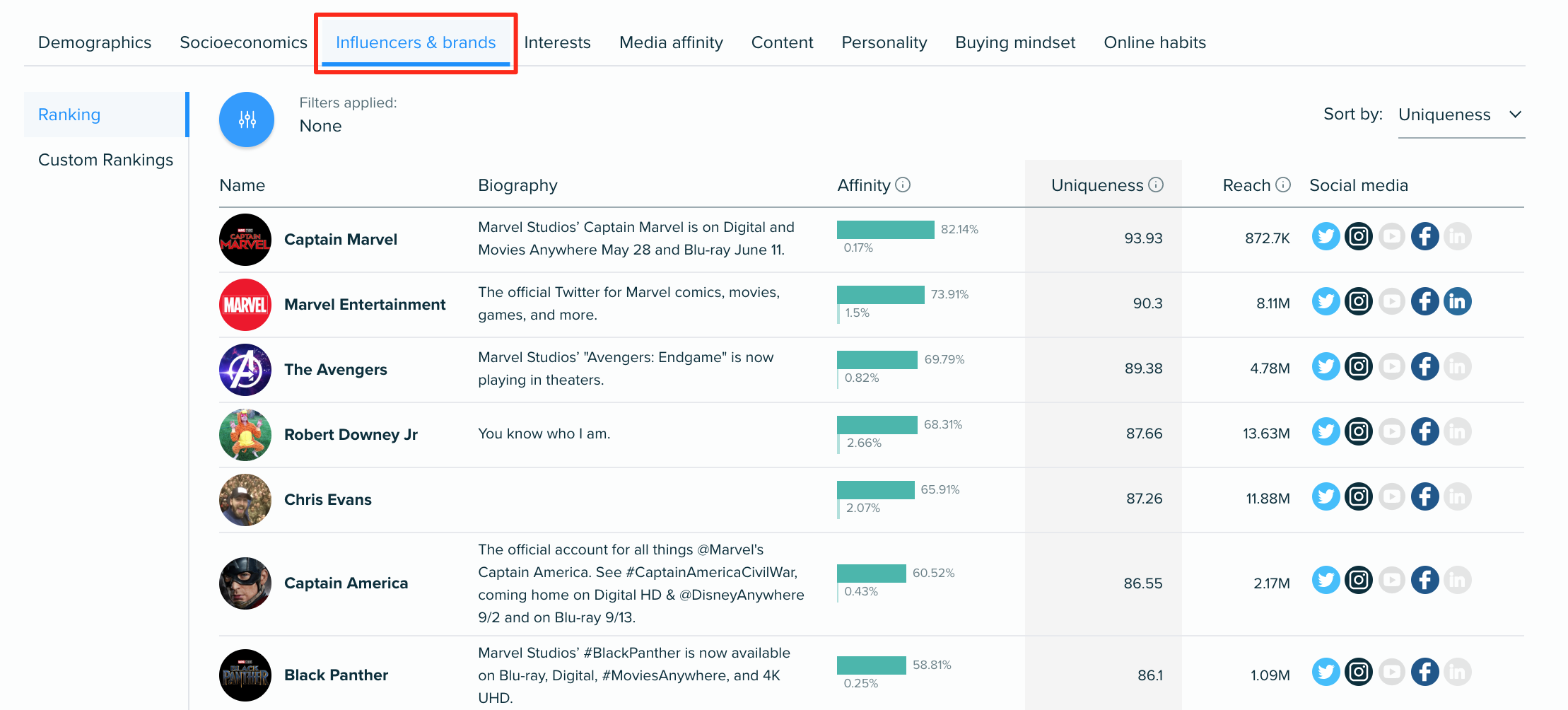 5) Use the filters provided to refine your influencer search. Filter by country, bio keywords, categories, content creators (Instagram, Linkedin, Tik Tok etc) type of influencer (micro, macro, custom) and type of account (person or brand).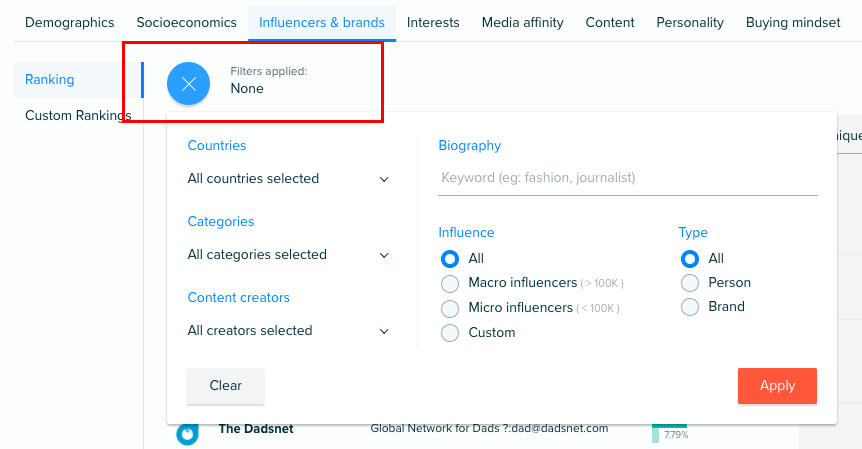 6) You can also choose to view the list of influencers sorted by uniqueness or affinity.

If you select "Sort by uniqueness" the accounts are ordered based on our uniqueness algorithm in comparison to the baseline.
If you select "Sort by affinity" the accounts are ordered based on the percentage of the audience which follow these accounts
How do I activate this influencer?
There are a number of ways to activate this influencer. You could export this list of influencers for targeted Twitter ads? You are also able to see their social profiles... so click through and try to contact via social.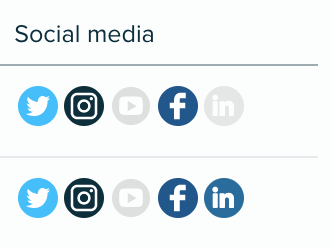 Exports?
You are able to export all your influencers into XLS or even add them to an audience: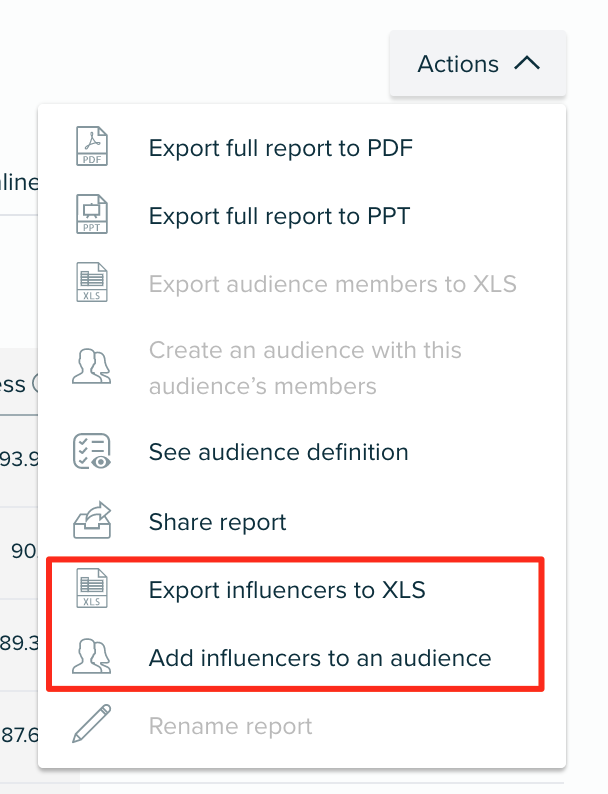 When adding these influencers to a new audience (or an existing one) in the connect dashboard you are able to choose whether you want to add your entire influencer selection or only add the most relevant and unique buy selecting to add only the top X.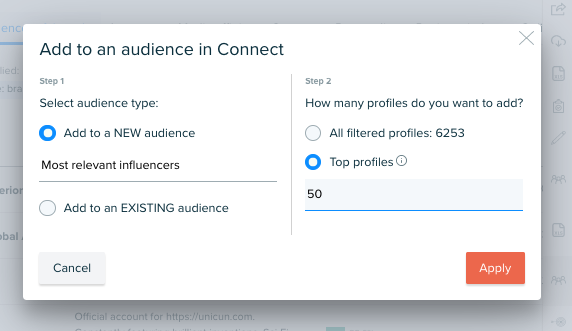 Would you also like to get a better understanding of how a tailored list of brands and people rank amongst your audience? Try the new feature Custom rankings !