You can now run an Insight report for a more detailed and advanced analysis on your followers, following or selected audience, including the audience segment breakdown. Follow the steps here.
The Following Intelligence Report enables you to discover insights about the users you are following and if you're targeting users relevant to your business and if they add value. Get an in-depth analysis of these users and discover their demographic characteristics, industries, interests and behaviour, and more.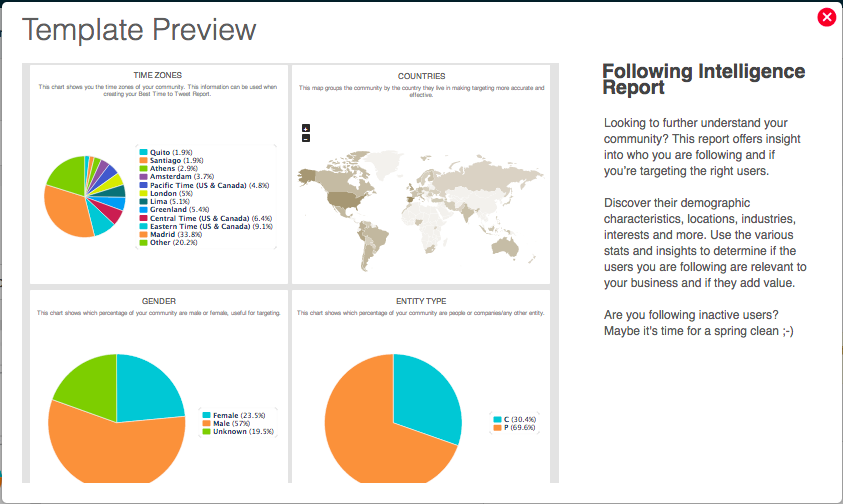 Limitations: the account to analyse for the report must be an owned account.
Create a Following Intelligence Report
Use the configure data for template drop-down menu to select the account and modify the settings as required.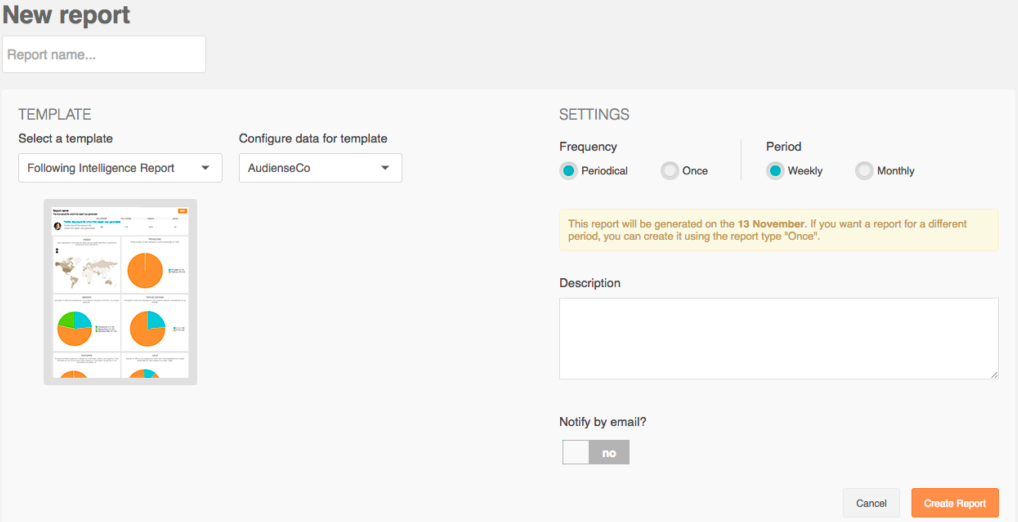 View a Following Intelligence Report
The panels on a Following Intelligence Report can take the format of: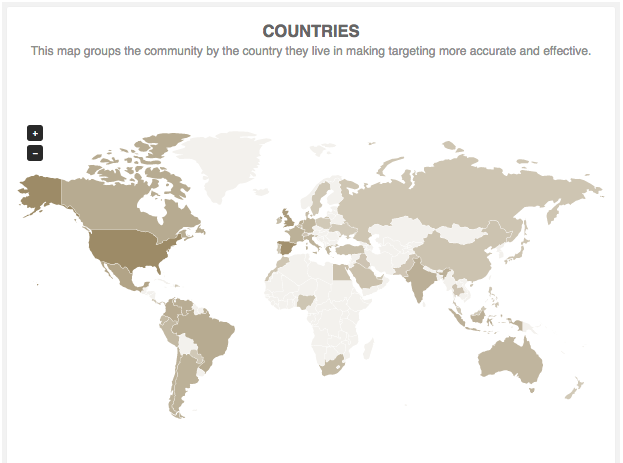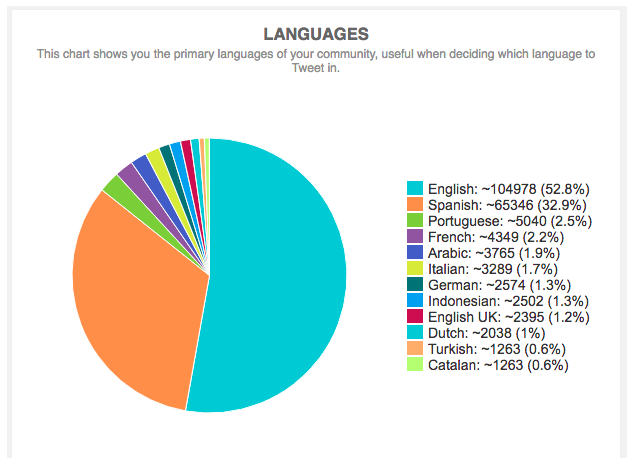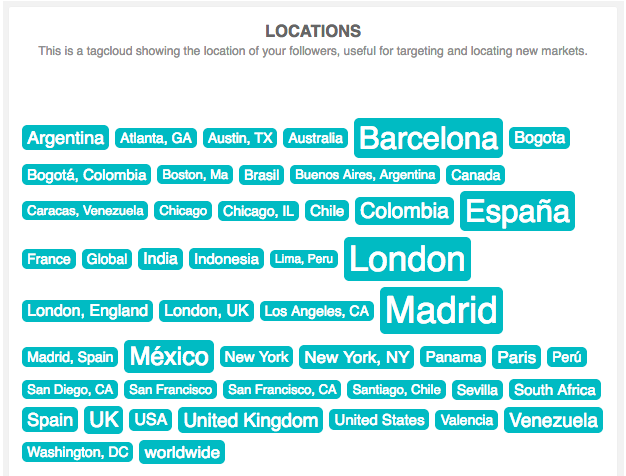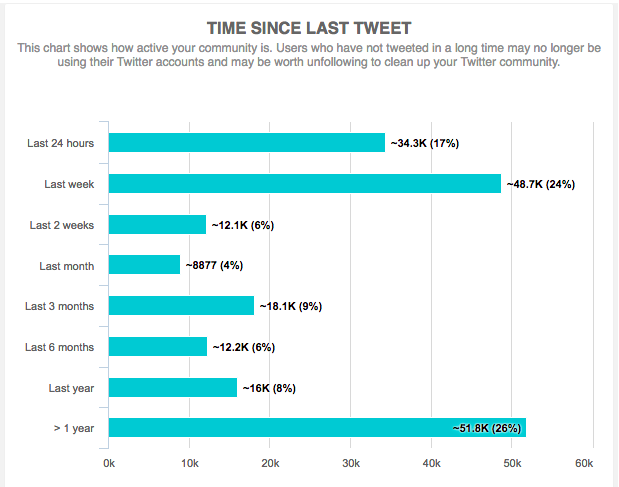 The panels on the Following Intelligence Report, with the format in square brackets, are:
[1] Countries
[2] Verified
[2] Gender
[2] Entity type
[2] Avatars
[2] URLs
[2] Time zones
[2] Languages
[2] Privacy
[3] Locations
[3] Bio
[4] Followers
[4] Number of people they are following
[4] Time since last Tweet
[4] Ratio
[4] Tweets per day