Note: This user-guide refers to areas that are visible for all users. However, users on a Free plan will be unable to add additional accounts, sources, or build audiences. These features are available to users on a Twitter Marketing plan, or Audience Insights plan.
When you log in to Audiense Connect the first thing you see is the homepage. The homepage is the principal page to see and manage the accounts and sources you have added to Audiense.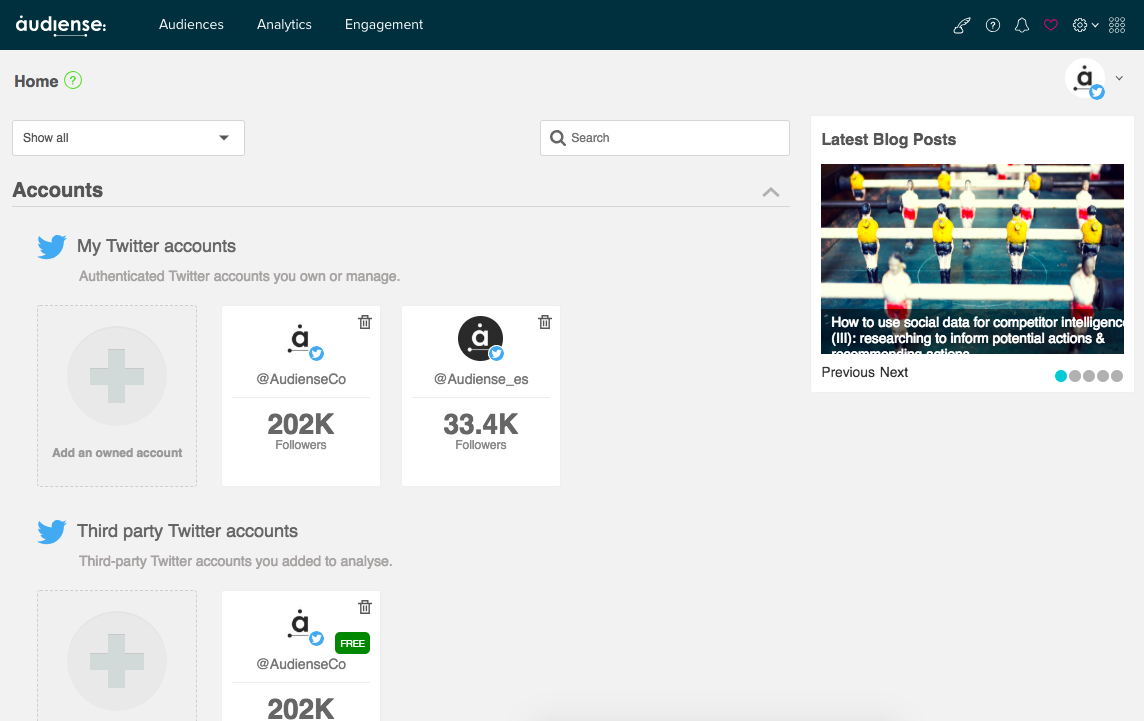 You can return to the homepage at any time by clicking the Audiense or home icons on the top menu bar.

The top menu bar and the breadcrumb bar, which are always visible wherever you are in Audiense, are at the top of the screen. Below them is the social contacts management panel which shows in graphical format the usage of the contacts you have available in your plan.

Below the social contacts management panel is the accounts and sources filter drop-down menu and the search box.

Use the drop-down filter to reduce the homepage to only the section of accounts or sources that you are interested in.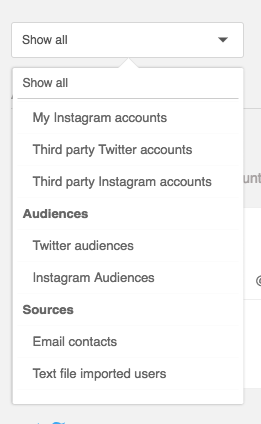 Use the search to reduce the homepage to only those accounts and sources that comply with the search criteria. Useful if you have added many sources to Audiense.
The rest of the homepage is dedicated to the accounts you own and any sources you have added.
Accounts
My Twitter accounts – These are the Twitter accounts that you own and manage.
Third-party accounts (Twitter) – These are third-party Twitter source accounts that you added to analyse.
Twitter Audiences – Personalised audience lists to analyse or target in Twitter Ads.
Imports
Source: Email contacts – Twitter users matched from email contacts that you imported into Audiense.
Source: Imported users – Users you have imported from text files, e.g. event attendees, a client list.
Other sources
Source: Discover Retweeters – Users who Retweeted a specific Tweet.
Source: Twitter lists – Users belonging to your own private lists or public lists created by others.
Each account or source type has a default (+) panel, e.g.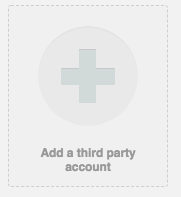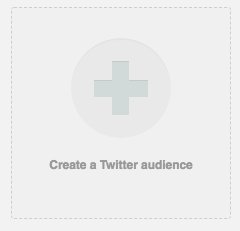 Click this panel to add a new account or source of that specific type. It's also possible to add sources using the audiences drop-down menu on the top menu bar.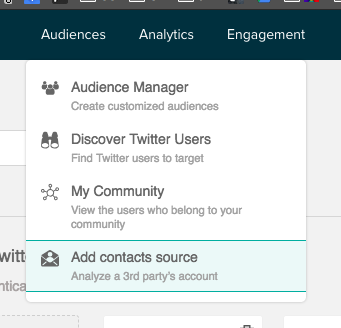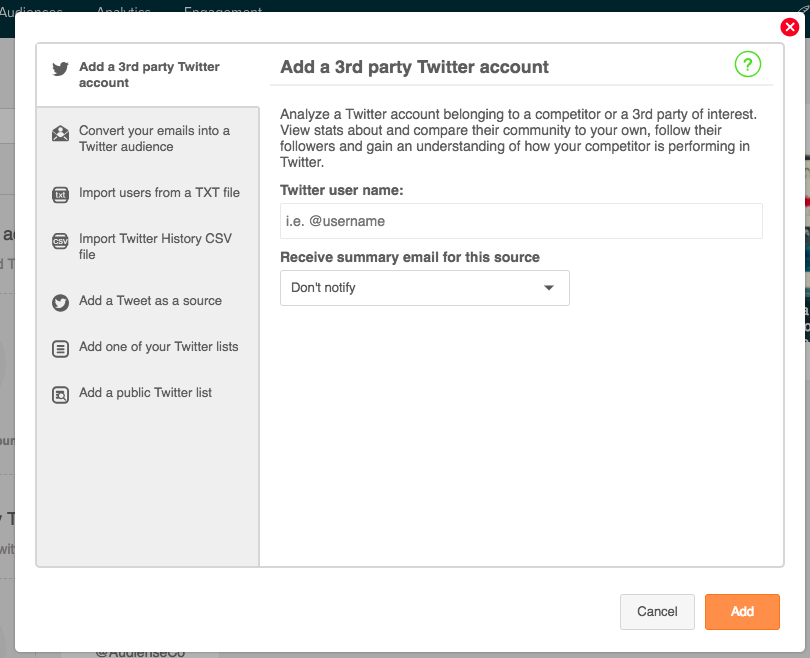 Each account or source you have added is represented by a panel. Click the top half to go to the dashboard.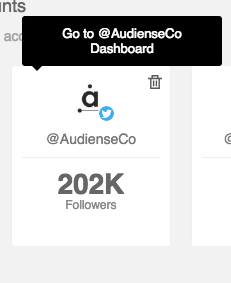 Or click the bottom half to go to the community wall and browse the users.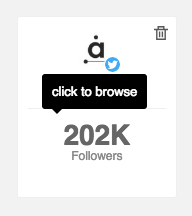 Read here details about how to manage (add and remove) accounts and sources.
Read here details about more options available for audience panels.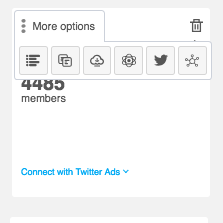 You can also see an image that links to the latest blog posts: