If you are unsure how to define your audience within our creation of a new report, Profile attributes, you can contact our team, we will be happy to help!
Here is how to use our audience library feature and request a definition for your selected audience type:
In Audiense Insights:
1. Create New Report

2. Choose Profile Attributes: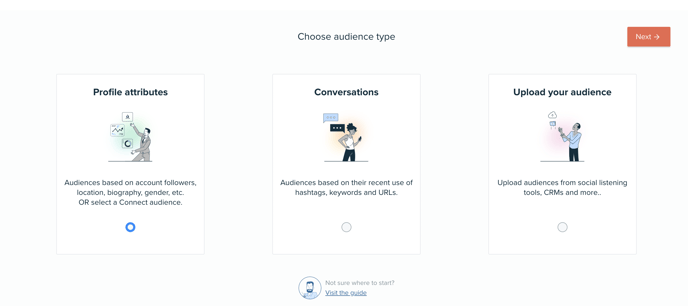 3. Click on "Browse Library"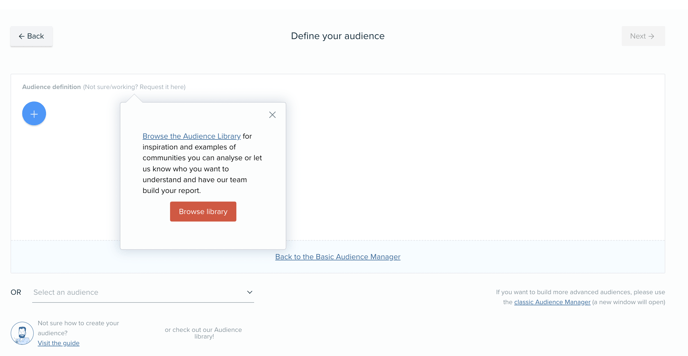 4. After clicking on "Browse Library" you will see different cards as suggestions to create audiences: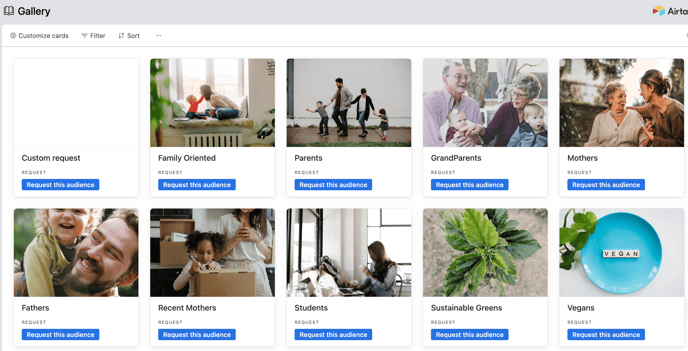 5. By clicking on the "Custom request" or any other card (Family Oriented, Parents, Mothers, etc.) a new window will open showing you a form to introduce the criteria you want us to help you with: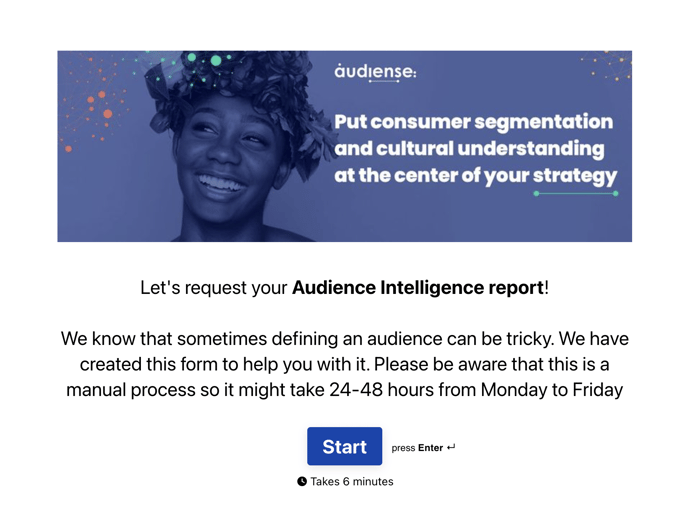 6. Within this Typeform, introduce the email that is used in your Audiense account:



7. In the second question, we will ask you which of the cards/audiences presented you are interested in. Please choose from the dropdown menu: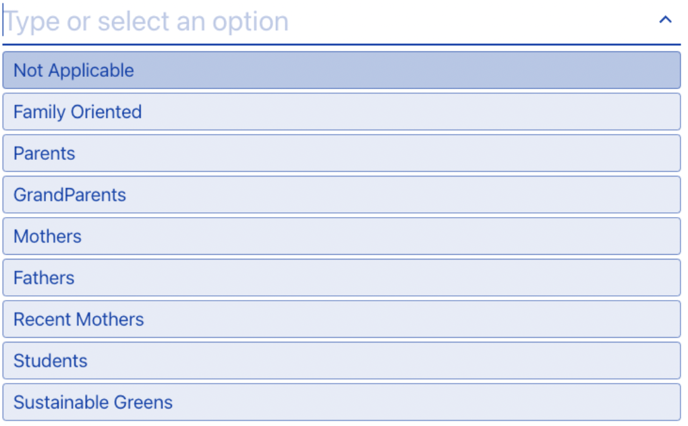 8. If your audience definition doesn't match these options, please, choose "Not Applicable".
9. In the next screen you have the option of requesting a specific audience not included in the dropdown menu: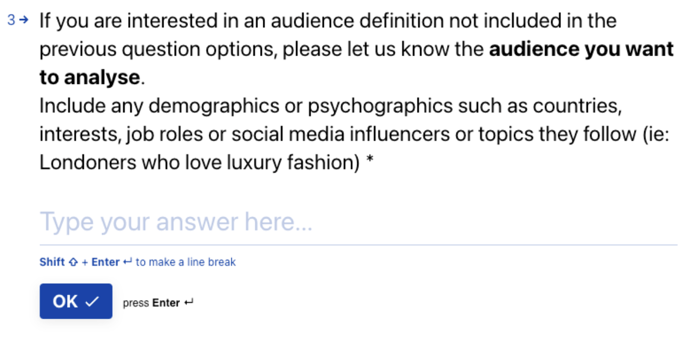 10. If you need the audience definition to be from a specific country, or global, let us know in this question:

11. In case you are contacting us to create an Audience Intelligence Report based on an export of handles, you can share your csv file in this step: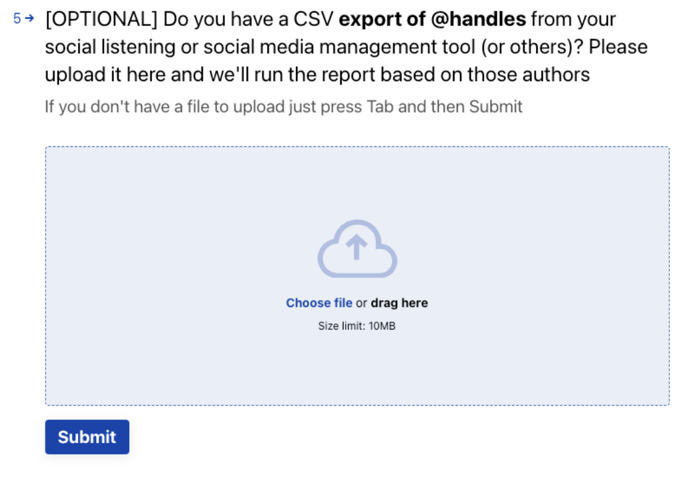 12. Once you click "Submit", our team will get your request and start working on it as soon as possible. In case we have any questions, we will contact you to clarify details regarding the audience definition.
If you want to get in touch after submission, you can email solutions@audiense.com.