The Profile Performance Report provides an overview of the results you are achieving with your account, in terms of influencers, engagement, followers, etc., and lets you see the evolution over time.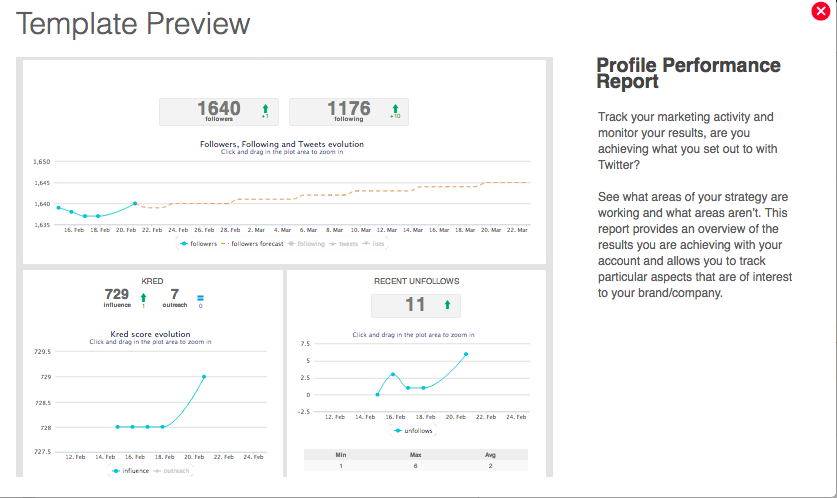 Limitations: the account to analyse for the report must be an owned account.
Create a Profile Performance Report
Use the configure data for template drop-down menu to select the account and modify the settings as required.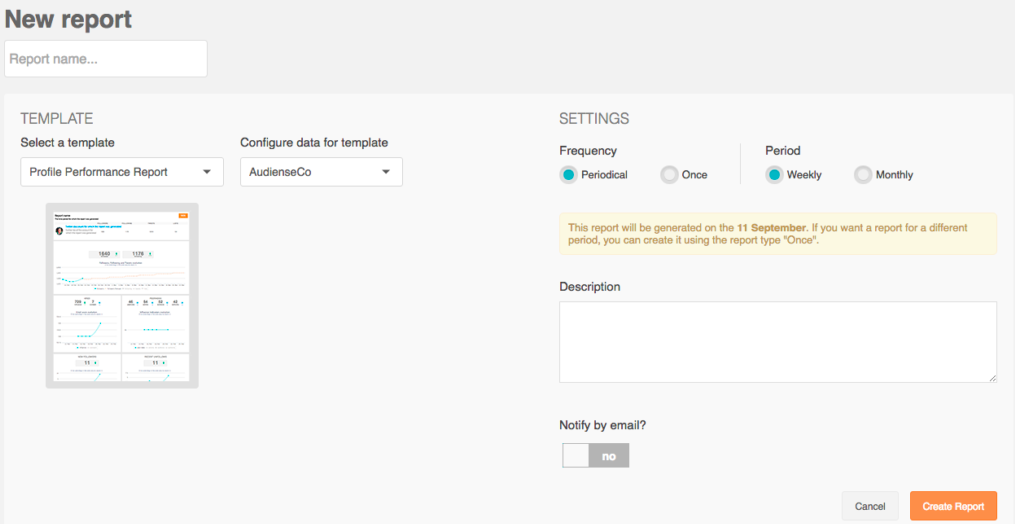 View a Profile Performance Report
The panels on a Profile Performance Report can take the format of: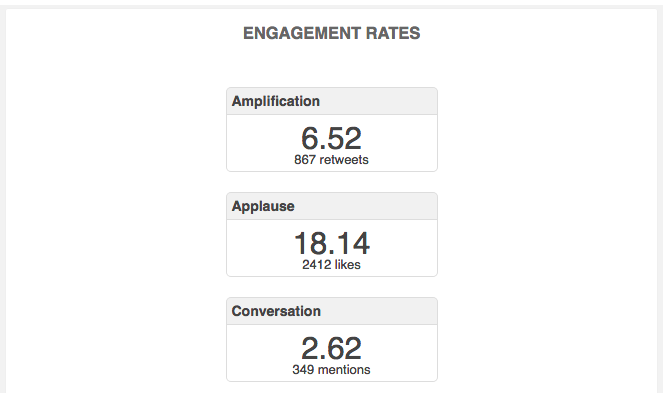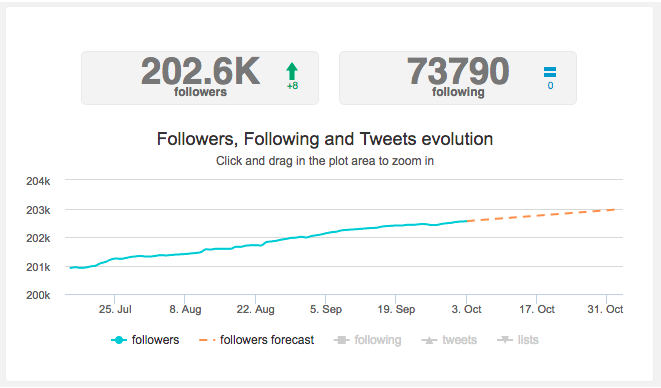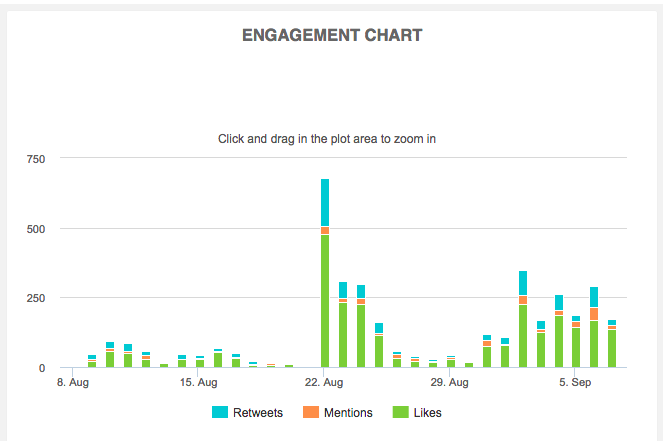 The panels on the Profile Performance Report, with the format in square brackets, are:
[1] General stats
[2] Community insights (followers, following, Tweet evolution)
[2] New followers
[2] Recent unfollows
[2] My influencers
[2] I influence
[2] Influential followers
[3] Engagement chart
[4] Top Tweets – Ordered by the number of interactions (Retweets + likes + replies (2)).
[1] My actions – The number of Tweets, mentions (1), Retweets and likes.
[1] Engagement rates

Amplification – based on Retweets
Applause – based on likes
Conversation – based on mentions (1)
(1) Mentions are any Tweet that contains an @username in the body of the text but not at the start of the Tweet.
(2) Replies are any Tweet that starts with an @username.