Re-establish Audiense Connection
To improve security and protect your Audiense account from unauthorized use, your session expires after 12 hours of inactivity. When this happens, you need to re-establish the connection with Audiense by logging in to your account again.
1. After your session has expired, and you try to continue using Audiense you will see the following message.

2. Click OK and complete the form with your usual email and password.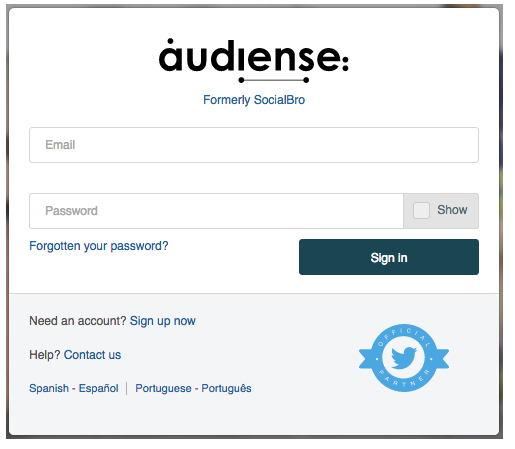 3. Click sign in to continue using Audiense.
If you encounter any other issues or cannot log in after following these steps, please contact help@audiense.com