Twitter has rules about user behaviour and automatically detects certain actions as possible spamming. If this happens your account may be temporarily locked or even permanently suspended.
If your account has a temporary problem then you may need to re-establish the connection between your Audiense account and Twitter.
1. Go to the homepage and click the default (+) add an owned account panel.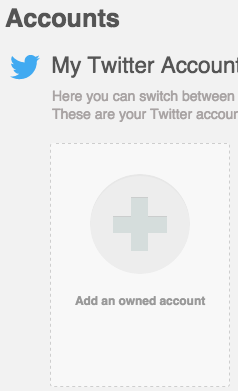 2. Click Twitter account.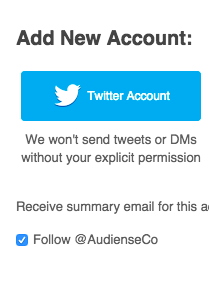 3. Complete your username and password in the authorise @Audiense to use your account panel.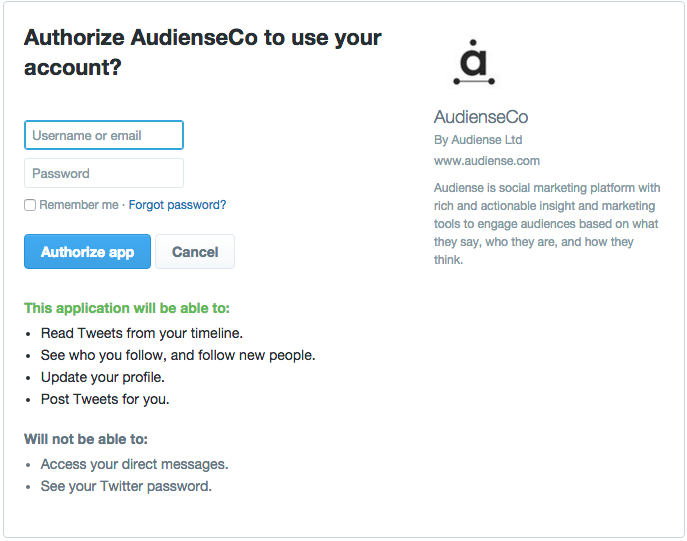 4. Click authorise app to restore the connection with Audiense. However, it may take a short while till you can follow/unfollow as normal.
Notes
If you have to re-authenticate repeatedly our ability to retrieve your analytics from Twitter is affected so you may notice some anomalies, although it is possible to recover these 'lost' events.