What is the difference between following and followers?
"Following" is the term for the users who you follow.
"Followers" are the users who follow you.

Your community is you, your followers, plus the users you are following, excluding any repeated users.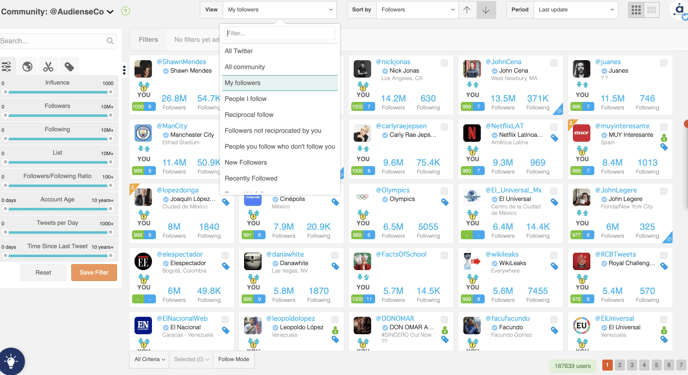 Learn more about how many people you can follow a day and a bit more about Twitter's follower ratio rules on this article.
If you have any questions or need guidance with Audiense Connect, you can email us at help@audiense.com