This article will explain
****Please note if you are a Free User / Twitter Marketing customer please follow this link to an article that explaining this functionality with our free capabilities****
Launching an Audiense Insights report
To create a report click on create a new report in the top right-hand corner.
At any point during the creation process, you are able to name/edit the name of your report using the text box on the left-hand side of the page.

You will then need to define the audience you'd like to analyse in the report. You will have the option to create your audience based on three data options: profile attributes, on conversations, or uploading your audience: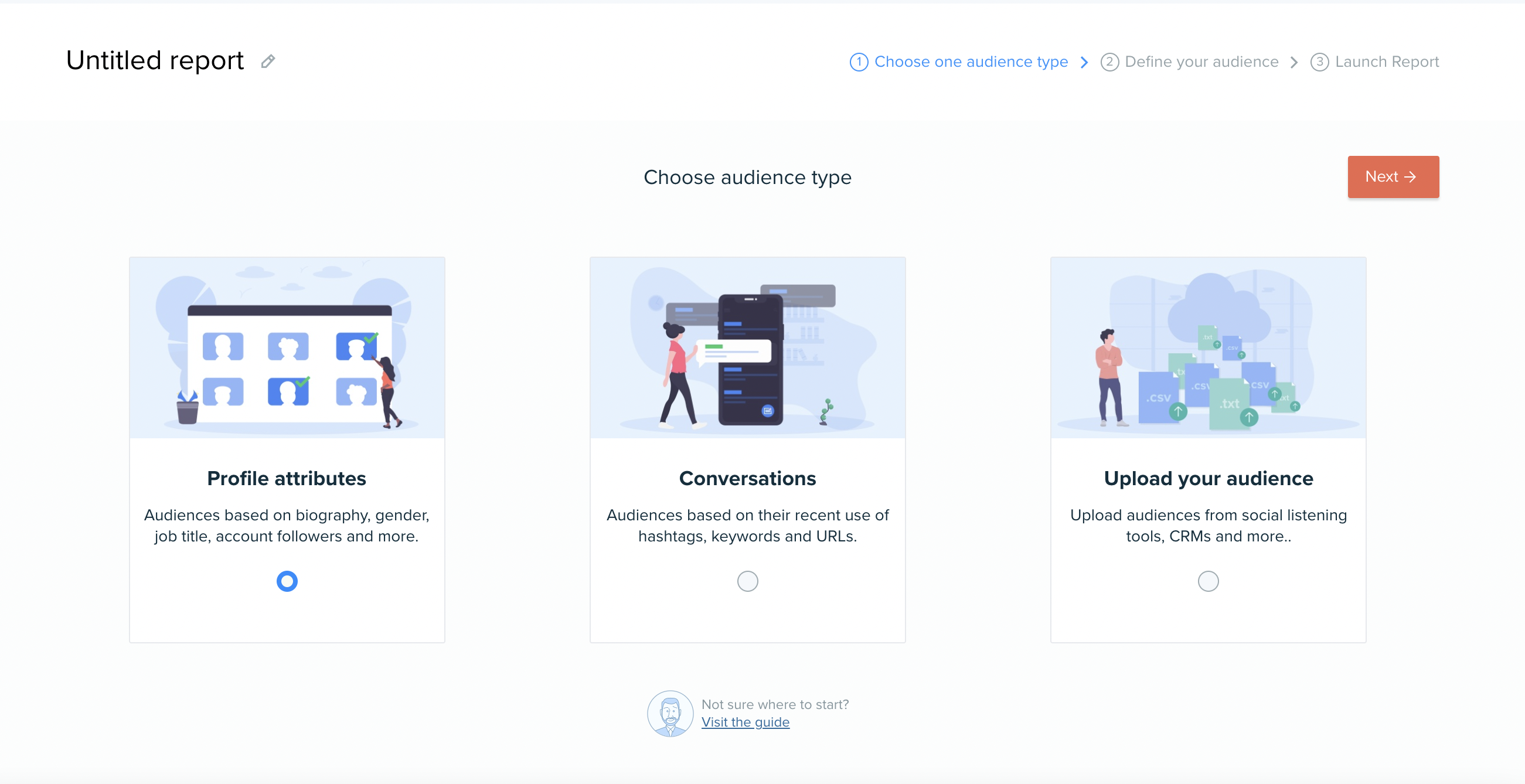 Once you have made your selection press next.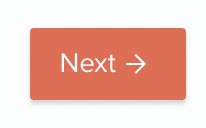 If you select the wrong audience type you are always able to return to the audience type selection page by using the navigation and the 'back button.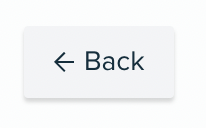 Once you have created your audience. Click 'Next' and launch your report....If your report is not named, you will be prompted to do so before launching. (Don't worry - you can always edit the name of the report when has finished generating)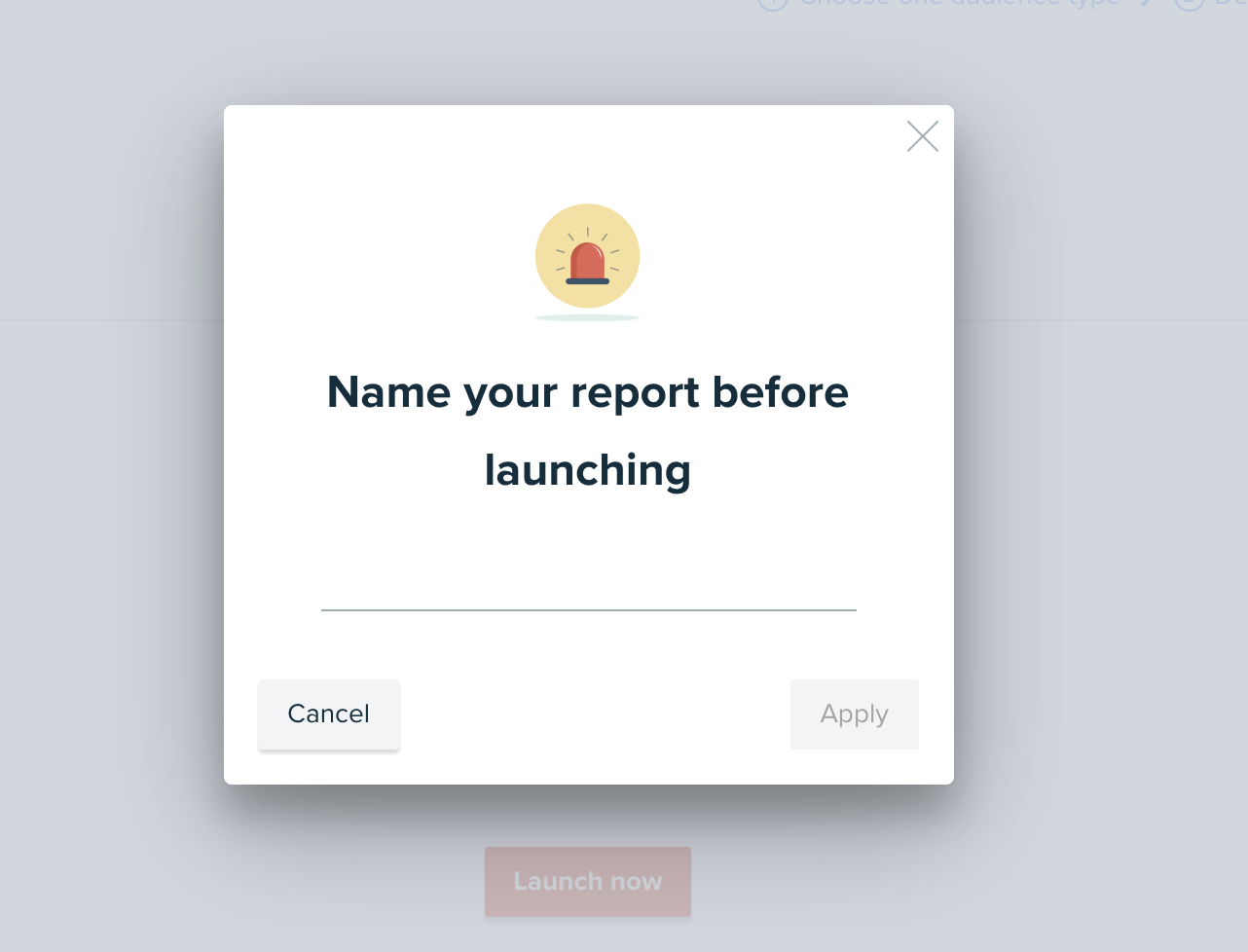 If your report is named you can simply press launch now!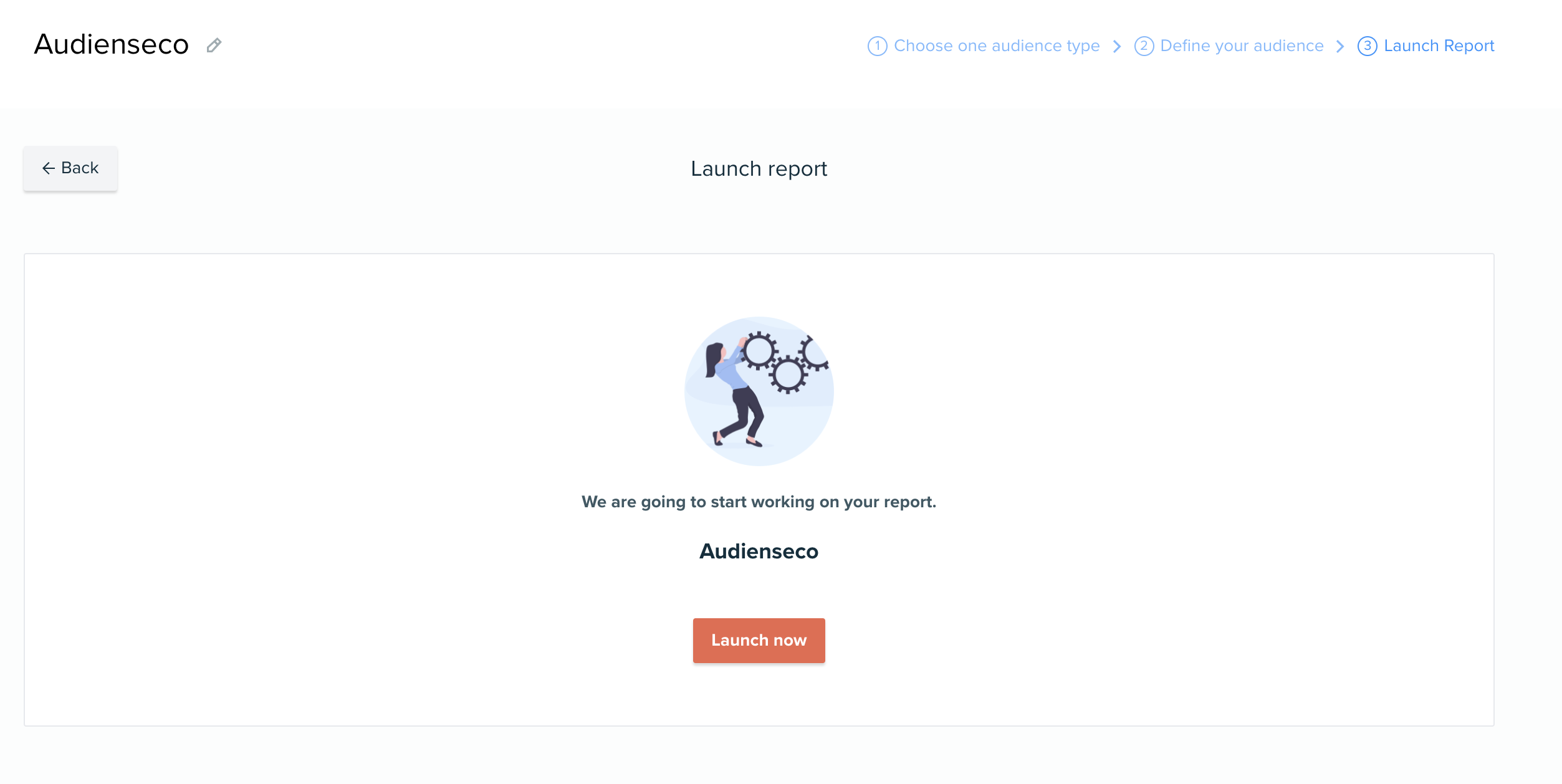 If your report qualifies as a fast report you should receive a notification in a few minutes saying it has been generated. Either way, we will send you an email when it has finished.
Audience Types
Based on Profiles Attributes
Through the Basic Audience Insights Manager or Advanced Audience Insights Manager (Note: the Advanced Insights Manager is only available for paid subscriptions).
Basic Audience Insights Manager:
Combine filters to create your perfect audience: Country (dropdown), then Interests, Job title, Bio keyword, Followers...
Interests, Job title, Bio keyword, Followers: You can type any of them in the free text field:
Followers (following a Twitter handle)
Interests
Job title
Bio keyword
And select from the drop-down..... eg: 'sports'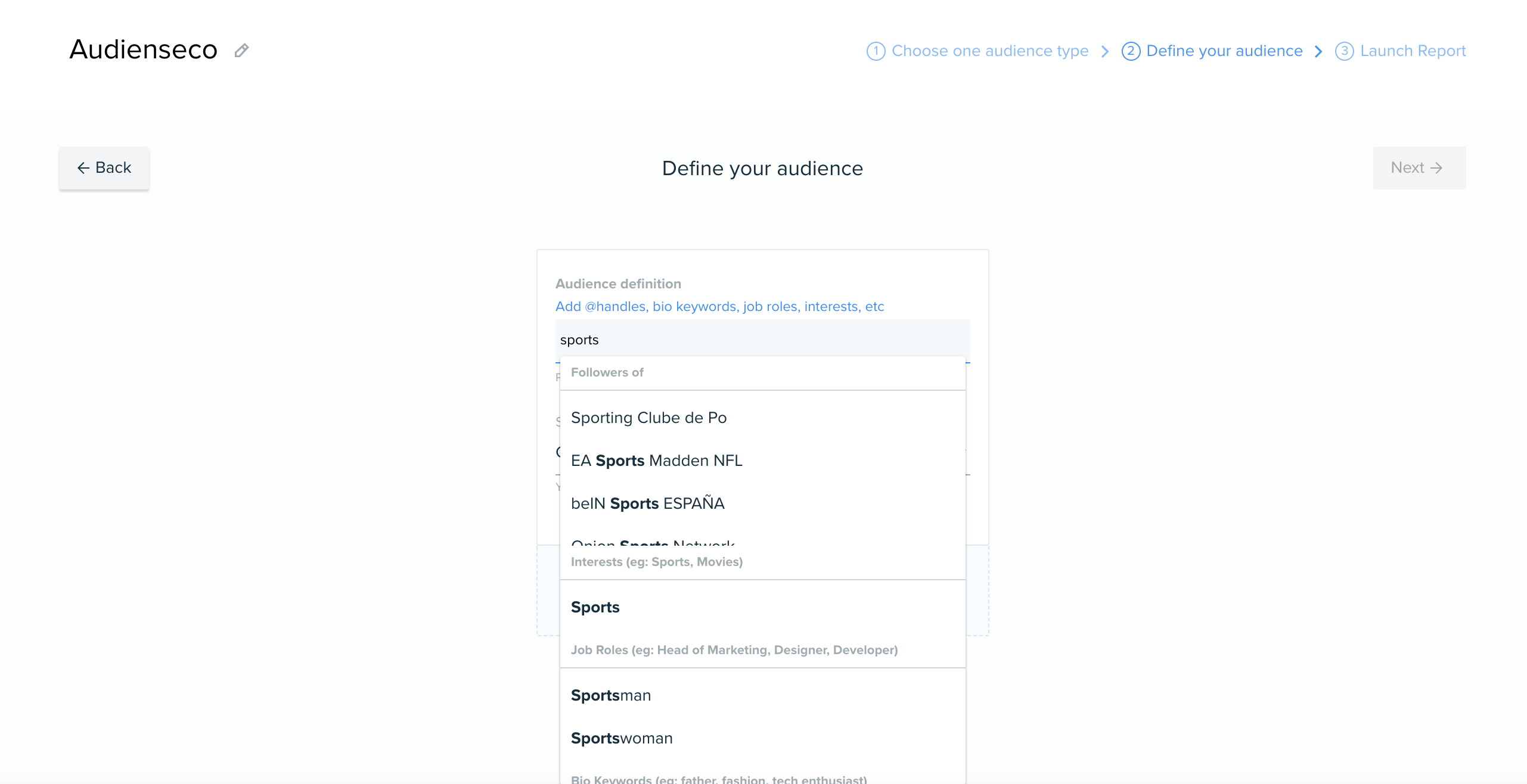 Country: This is a drop-down list, click and scroll to select the country you'd like.
You may add more than one term. However, the audience will be made up of at least one of the criteria listed, not a combination (in addition to the country).
Advanced Audience Insights Manager:
This is one of Audiense's most powerful features, which allows you to define and create very detailed and targeted audiences. Select 'here' at the bottom of the basic audience insights manager page.

Select the

button and create the perfect audience for you by using the filters provided.
There is a wide variety of filter categories: age, biography, entity, followers, gender, interests, jobtitle, language or location. Click 'Apply' every time you add a new filter. Want some ideas around the perfect filters to use to create your target audience? Check out this article!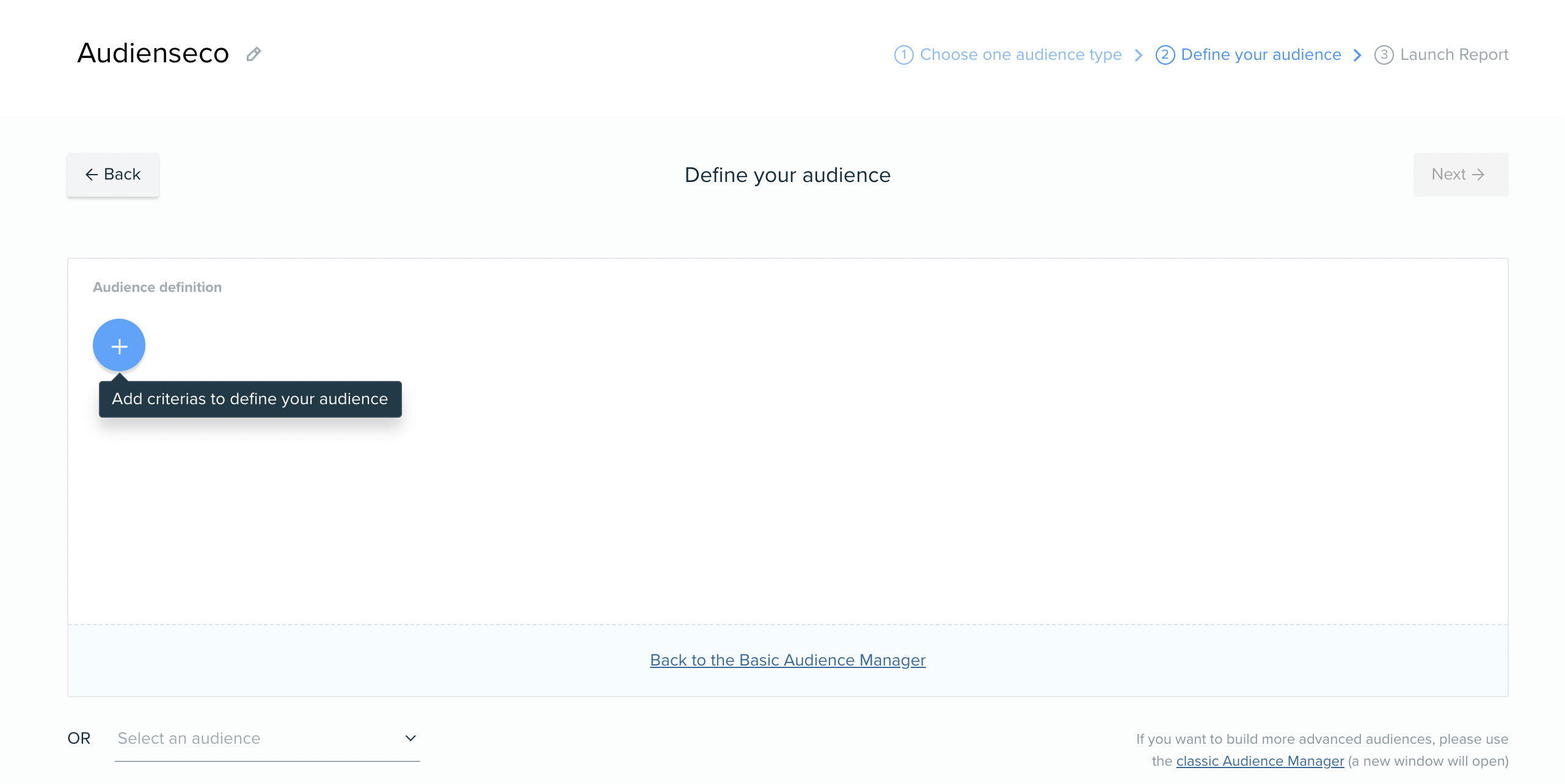 Criteria you are able to select include the following - For more details on this criterion: Check out this article!

When you have correctly identified your audience criteria then select
Remember this audience manager supports:
Boolean operators: this means you are able to use the OR or AND to apply additional features. For example:

Finding people based in Spain OR the United Kingdom
Finding people based in Spain AND the United Kingdom

Inclusion and exclusion rules
Based on Conversations
Type the keywords you'd like to monitor and separate each by either a comma or by hitting enter. This could be the keywords/hashtags, handle mentions (twitter handles) or URLs.
Note: The search will be limited to 20K tweets and will find matches for the past 30 days.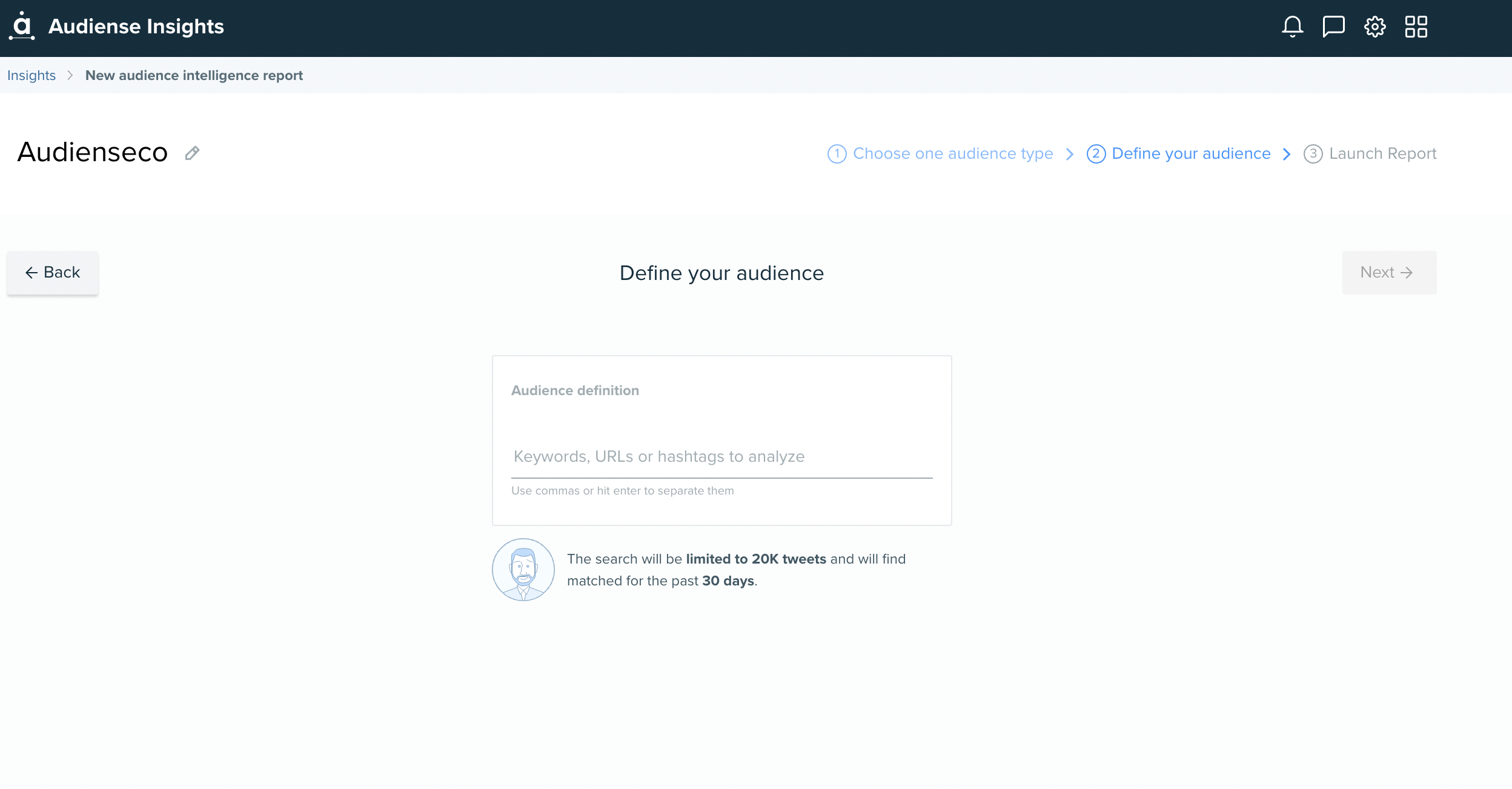 Based on a File (i.e., export from Social Listening)
Create an audience for your report by uploading a TXT file containing a list of Twitter user IDs OR a list of Twitter Handles.
First select 'Upload your audience' option.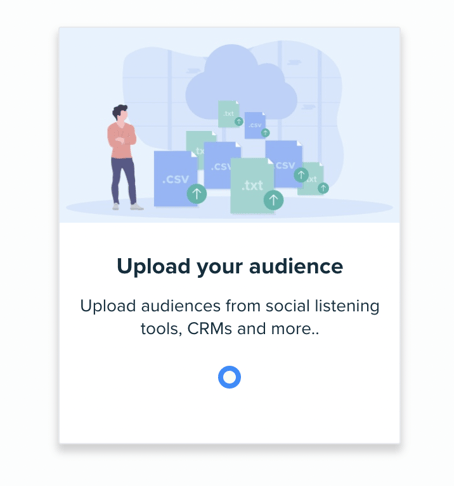 You will then be asked to upload this file (in TXT format). You will need at least 100 Twitter user IDs/ Twitter handles for this report to generate, and each ID should be on a separate line.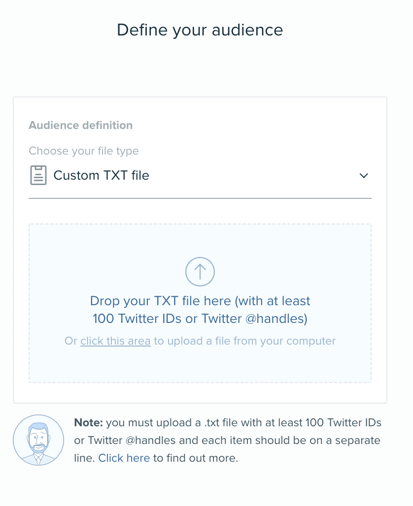 Press 'Next' and launch your report!