Audiense Insights How-To´s
How can I export Insights report data?
Use the Actions button in the top right-hand corner to Export all members or Download report, which will give you the option to download in PDF or PPT format.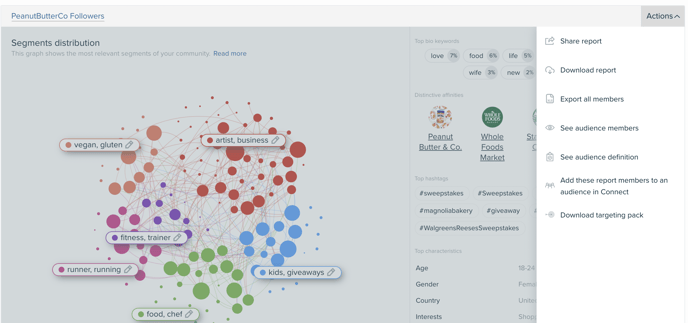 Some tables/graphics can also be downloaded by clicking at the bottom of each tile where it says Download or Show full table (which will show a download option).