This article with explain what the targeting pack is and how to use it by following the links.
A Targeting Pack is an excel file containing a selection of the data included in an audience intelligence report to help you target your audience over different platforms. The Targeting Pack will provide you with the segmented and unique affinities of your target audience or segment to plug them into advertising platforms.
Simply copy the data from the targeting pack and paste it into the targeting options of the platforms of your choice in a very quick and easy way in order to activate through different channels the specific segments underneath your audiences. You can choose between the following channels: Twitter, Facebook & Instagram, Youtube and Google Ads and DSPs.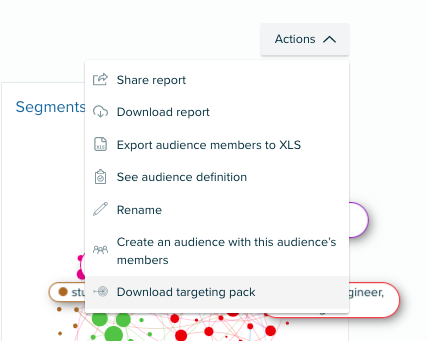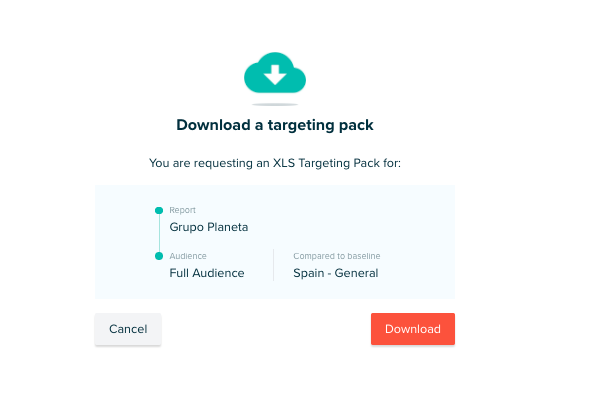 How to download a Targeting Pack
How to use the Targeting Pack data