How to download a Targeting Pack
How to use the Targeting Pack data
The Targeting Pack consists of 6 sheets: Summary, Cities, Facebook & Instagram, Twitter, Youtube and Google Ads & DSPs.
This is how you can apply the data from the targeting pack on each one of the channels:
Cities
This is optional! But if you are looking to get granular add these cities (when relevant) in the different campaign managers for each channel.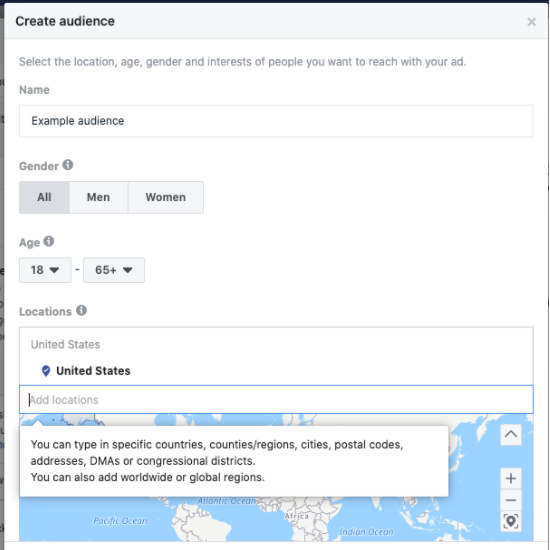 Facebook and Instagram
Copy and paste affinities from the Facebook & Instagram section of the targeting pack and paste them into Facebook Advertising Interests.
Facebook has updated it's audience manager, please take a look at the video below to help support your use of the targeting pack with Facebook.
Twitter
You can use our Tailored Audiences 1-click integration within Audiense, or use followers targeting in ads.twitter.com to increase relevant reach.
Connect Audiences via Twitter Tailored Audiences and use lookalikes to expand reach if necessary, or target the following 100 followers via lookalikes at ads.twitter.com
https://help.audiense.com/hc/en-gb/articles/360012661132-Twitter-Ads-Our-Best-practices-
Handle targeting (creating BETTER lookalikes)
When you are ready to create your twitter ad in ads.twitter.com. Create your campaign as normal and when it comes to adding the targeting you are able to do the following:
Copy the top Twitter 50-100 handles shown within the targeting pack
Under Audience features> Keywords, events, follower look-alikes etc…. > press bulk upload
Ensure the drop-down is selected to follower-lookalikes (not keywords/interests)
Paste the 50-100 handles here.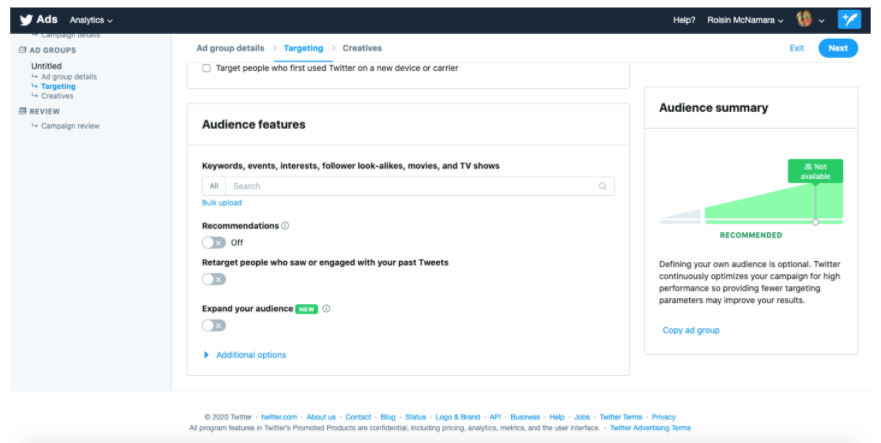 Youtube/Google
Using Google ads manager you can create youtube ads to appear associated with certain youtube pages. And for Google Ads, Google DV260 or any DSP's have the option to enter placements or URLs for you to target visitors of those pages. Indeed, Google provides the ability to copy and paste a large amount of URLs so that Google Ads can do the job and match it to an addressable audience. Just copy and paste dozens of relevant websites that appear in the targeting pack as an input for your display campaigns in the Google Ads Network.

Take a look here: