In this section we're going to look at:
- How to Engage with your Audience through Direct Messaging
- How to Launch Targeted Ad Campaigns
- Follower Campaigns #followme
Note: Chatbots are only available for users with a Twitter Marketing plan or an Audience Insights plan. Users with a Free plan will not be able to use this feature.
How to Engage with your Audience through Chatbots
Chatbots are a great tool that can be used in order to greet customers and welcome them to your brand, in addition to providing valuable services at ease. There are 4 types of Chatbots that are on offer at Audiense; Opt-in chatbots, Content & News delivery chatbots, Q&A chatbots and Custom chatbots.
To set up your Chatbot, select 'Twitter Chatbots' from the 'Engagement' drop-down menu.
If this is your first time setting up a Chatbot a screen like the one below will appear. Simply click 'Start configuring my Twitter Experience' to start.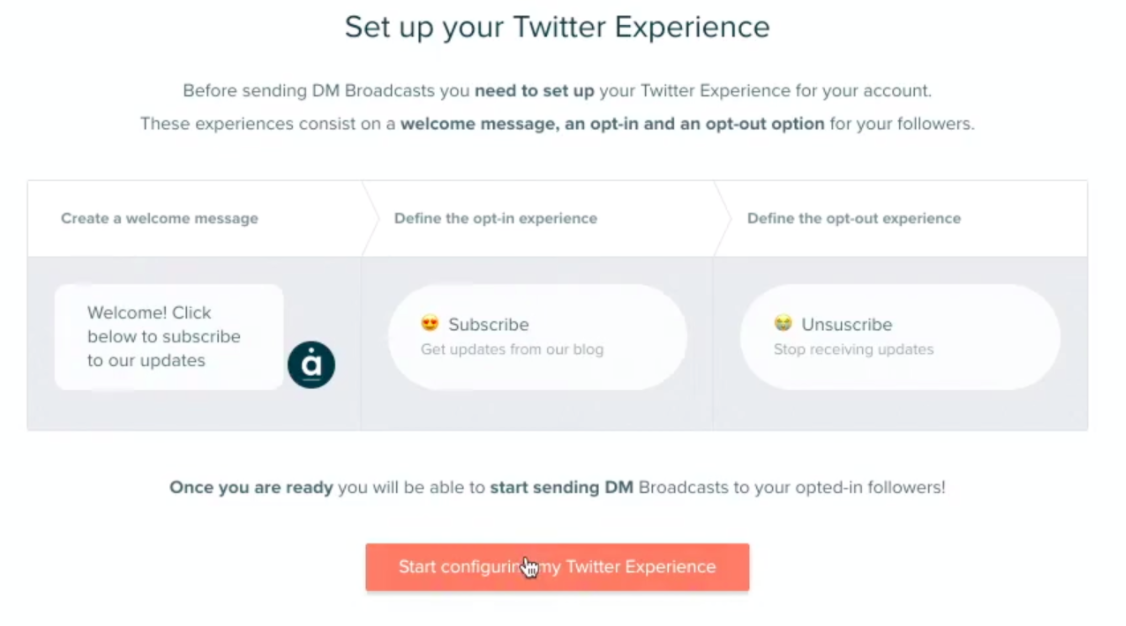 Select the (authorized) account which you would like to set up your Chatbot from.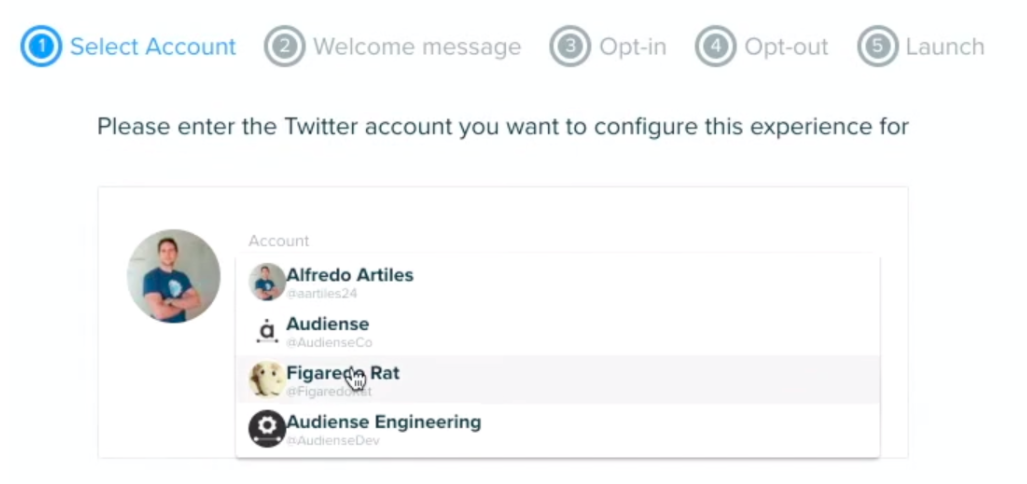 You can then use our default message or write your own personal welcome message. Welcome messages are important as they provide a more personalized interaction with your company, as well as allowing users to know what to expect from this Chatbot service.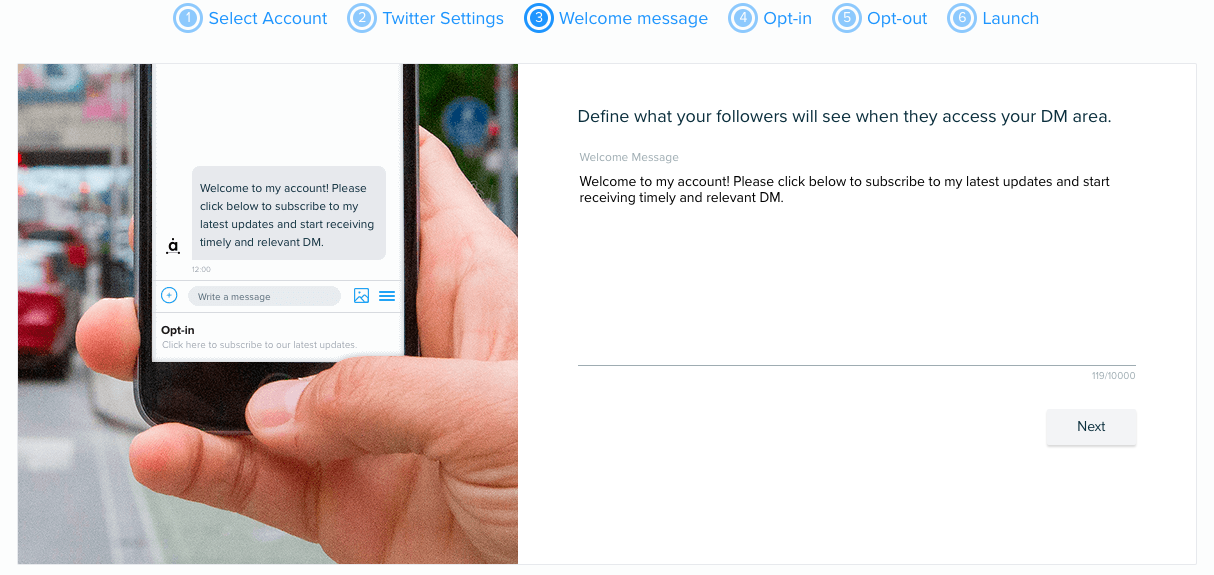 Then you will need to define your opt-in experience. Give it a name, description and write a confirmation message. Click next and do the same with the opt-out experience.

Finally, click next, and it'll bring you to a page where you can launch your Chatbot service.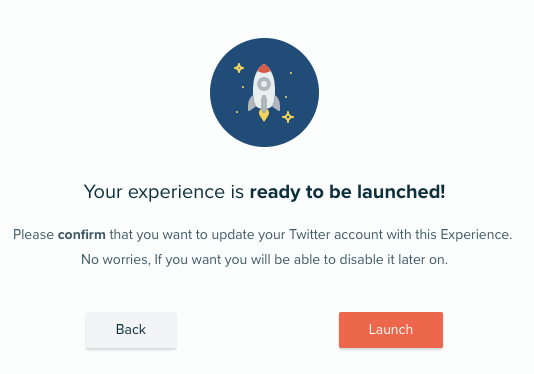 For more information, click this link.
How to Launch Targeted Ad Campaigns (Twitter Ads)
Using Audiense, combined with ads.twitter.com, you can create ultra-targeted campaigns, based on specific objectives, to reach sophisticated audiences based on personality, behavior and interests which is a great way for you to expand your influence. Tailored audiences can get you more likes, amplify your message, and get more people talking about the things that matter to you most — your cause, project, business, or brand.
To do this, select the audience you want from the main homepage, then click 'Connect with Twitter Ads'.
For more information on Twitter Ads, as well as an alternative way of creating them, click here.
Follower Campaigns (Follow and Unfollow)
Follower to following ratio is important as it is a great indicator of influence. Not only that, it can also change the quality of your own community. You need to follow the right people to build effective business relationships with influential and active users in your market sector.
So who are these right people? Well you can look on the Community Wall and filter your criteria to see who's best for you. For example, if you were a soft drink company you could add Coca-Cola's community as a source and filter down the users to find users that are of interest to you (those with high follower/following ratio, for example).
Following and unfollowing users is very easy. First, select 'My Community' from the 'Audience' tab at the top of the homepage.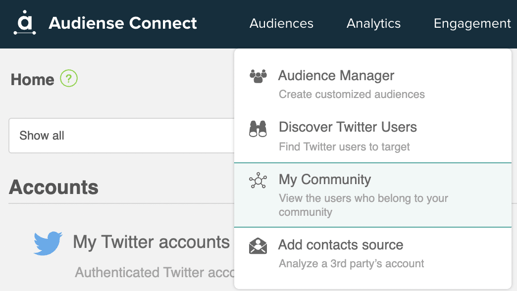 To follow or unfollow, simply hover over the user on the Community Wall and click on the appropriate button.

For a deeper insight into this topic, click this link.